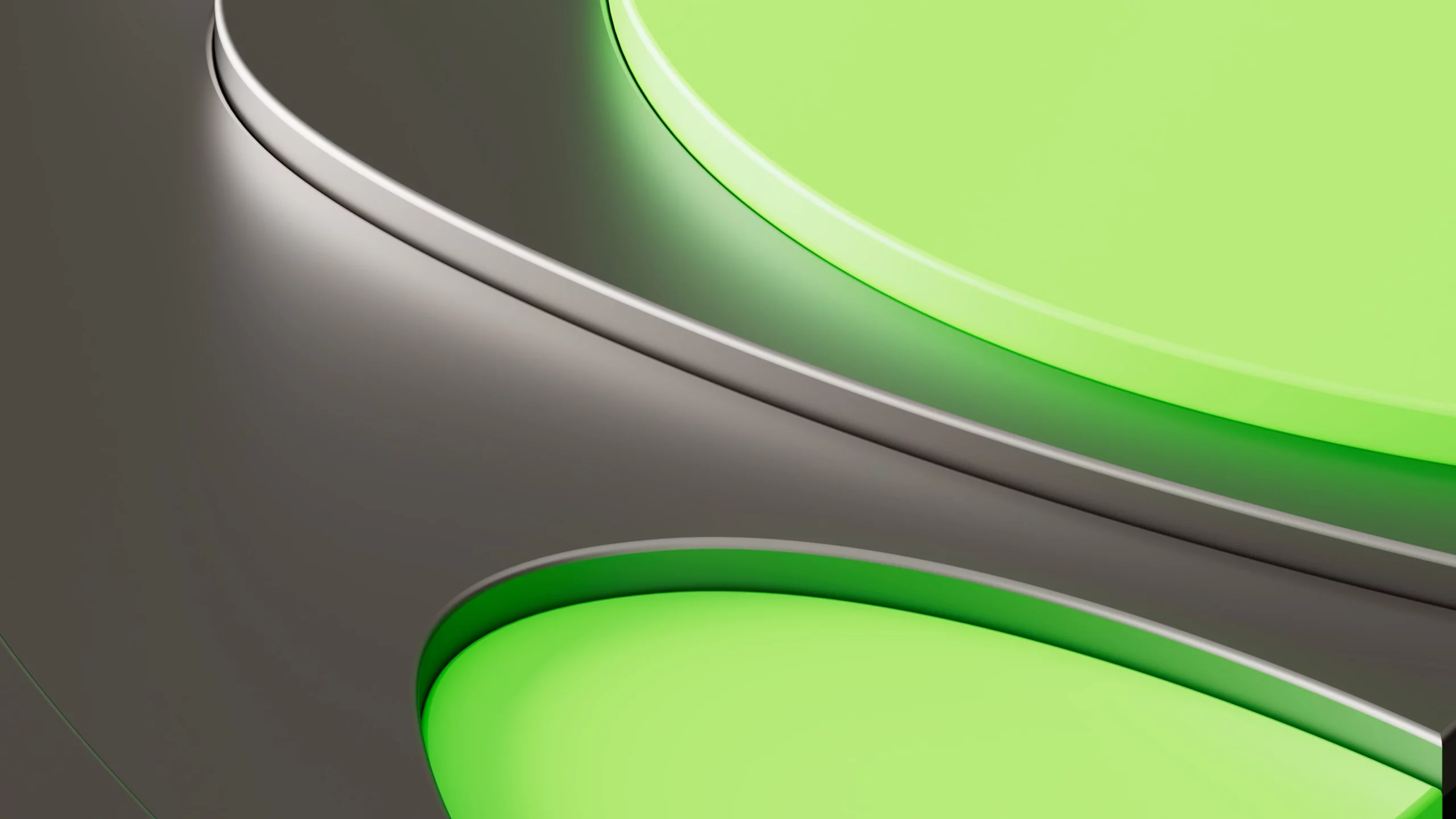 Original Thinkers. Proven Creators.
In 2022, we started thinking about who we are. In 2023, we rebranded. Here is why and how.
Our newly established Advisory Board needed a short line to share with the people they thought we should be working with as an introduction and it got us thinking. After much deliberation, we settled on original thinkers, proven creators.
We've been delivering at the highest level for 17 years, so proven creators is a fact. But what about original thinkers?
Our studio, in recent years, has created brands using sound, applied algebra to grid systems, photographed the energy objects emit at 30,000 volts, built a tech business over Zoom during lockdown, applied behavioural analysis to win pitches for clients (still some of their biggest wins to date), built an advisory board of ex-clients, conceptualised an invisible brand, and created a global advertising campaign for jobs that didn't exist yet. 
Our clients refer to this as 'our clever' (and so do we).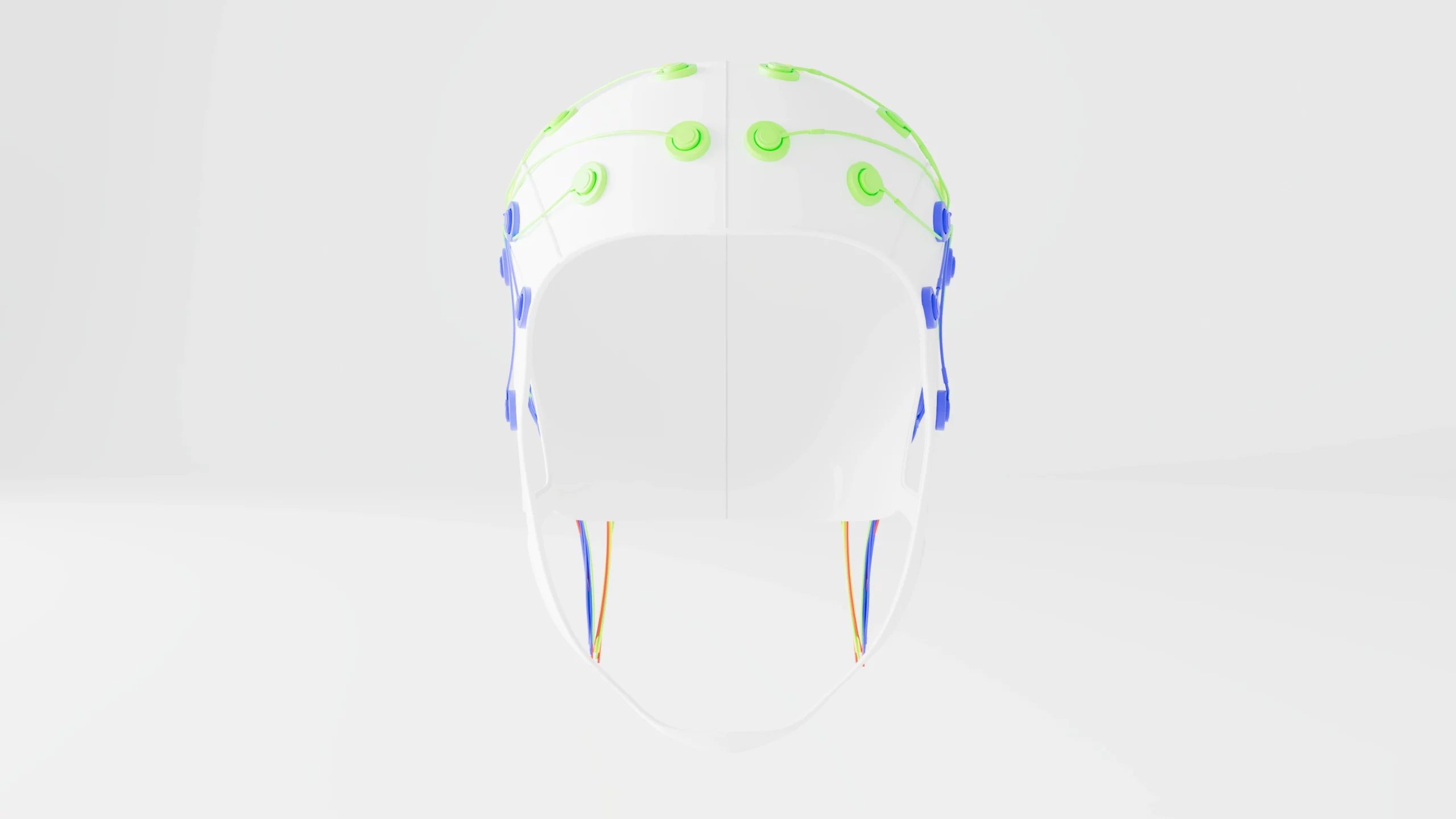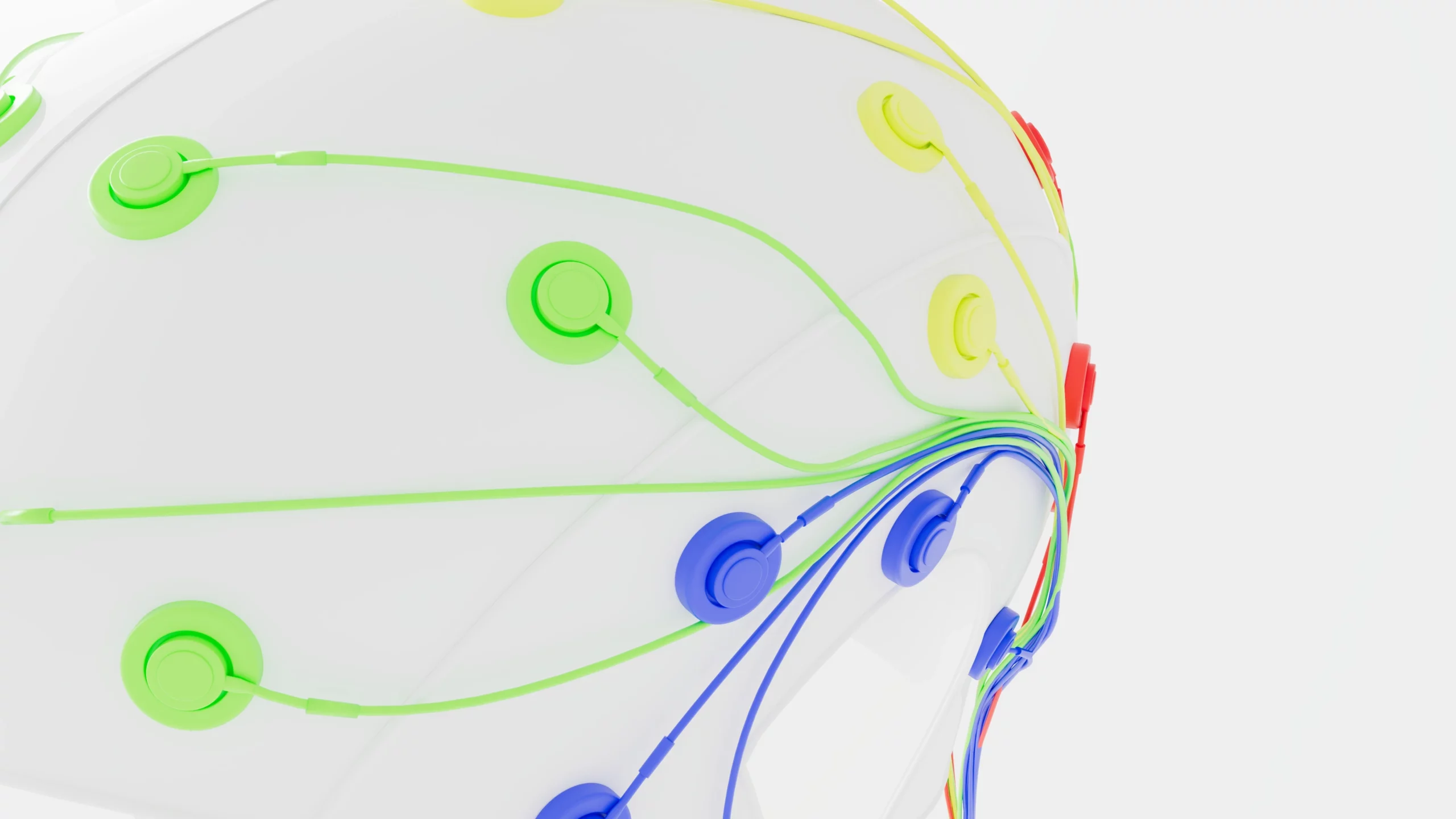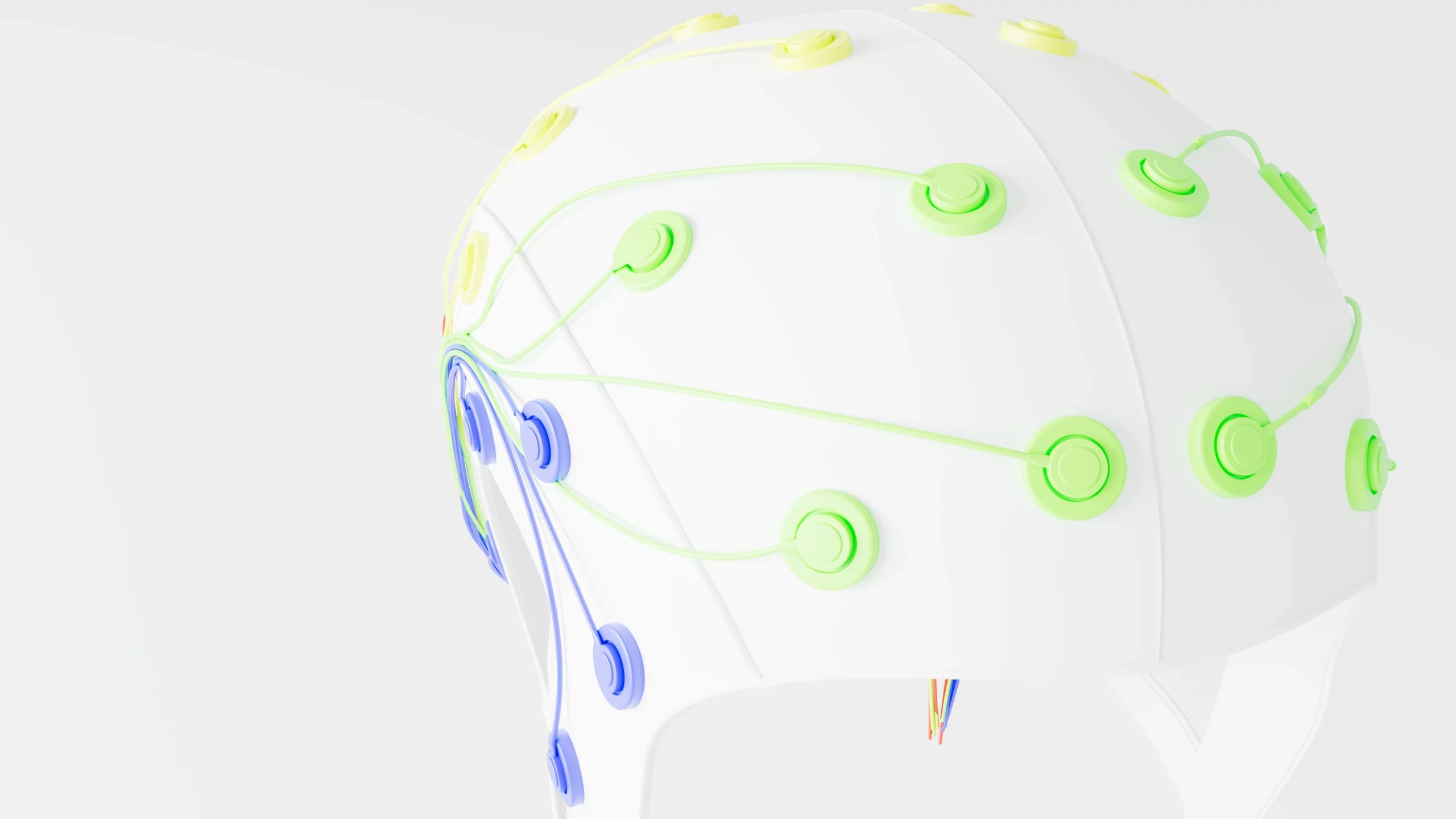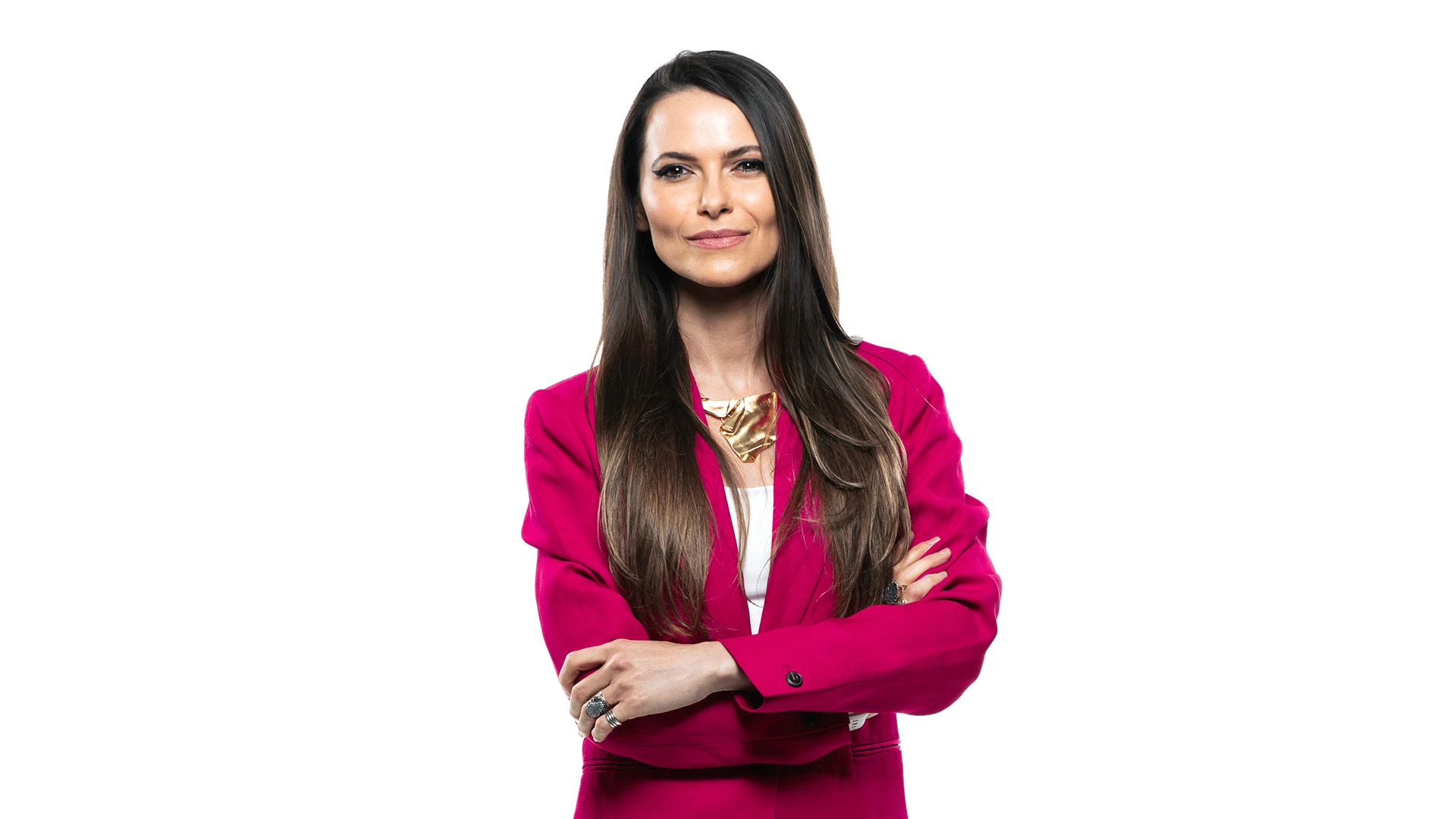 Clever is a challenging construct to communicate, and as with most complex ideas, there really is only one way to explain them. Properly. If you want to see clever, you need to capture it happening. It can only occur in the brain: so that's where we went looking. Thankfully our CEO, Ruxandra Radulescu has a deep interest in the inner workings of the cerebrum, and after years of interest, had contacts who specialised in neuroscience and adjacent fields.
We used an electroencephalogram (EEG) to record an electrogram of the spontaneous electrical activity in her brain, then used the biosignals representing the postsynaptic potentials of pyramidal neurons in the neocortex and allocortex to build a brand, our brand.
As Mitul, our Director of Experiential & Film, said when told the plan, 'We don't make it easy on ourselves, do we? I love it.'  Mit is right. The thing about easy is that it has all been done before.
We measured the frequencies of Rux's brain whilst thinking about the practical application of the brand it would be used to create. The result was 20 unique data sets created with the brain behind our business.
Like the brain, what we have created here is a brand that will be ever-evolving and that will allow us and others to tell our story. And, in its most elemental form, that is the very essence of a brand.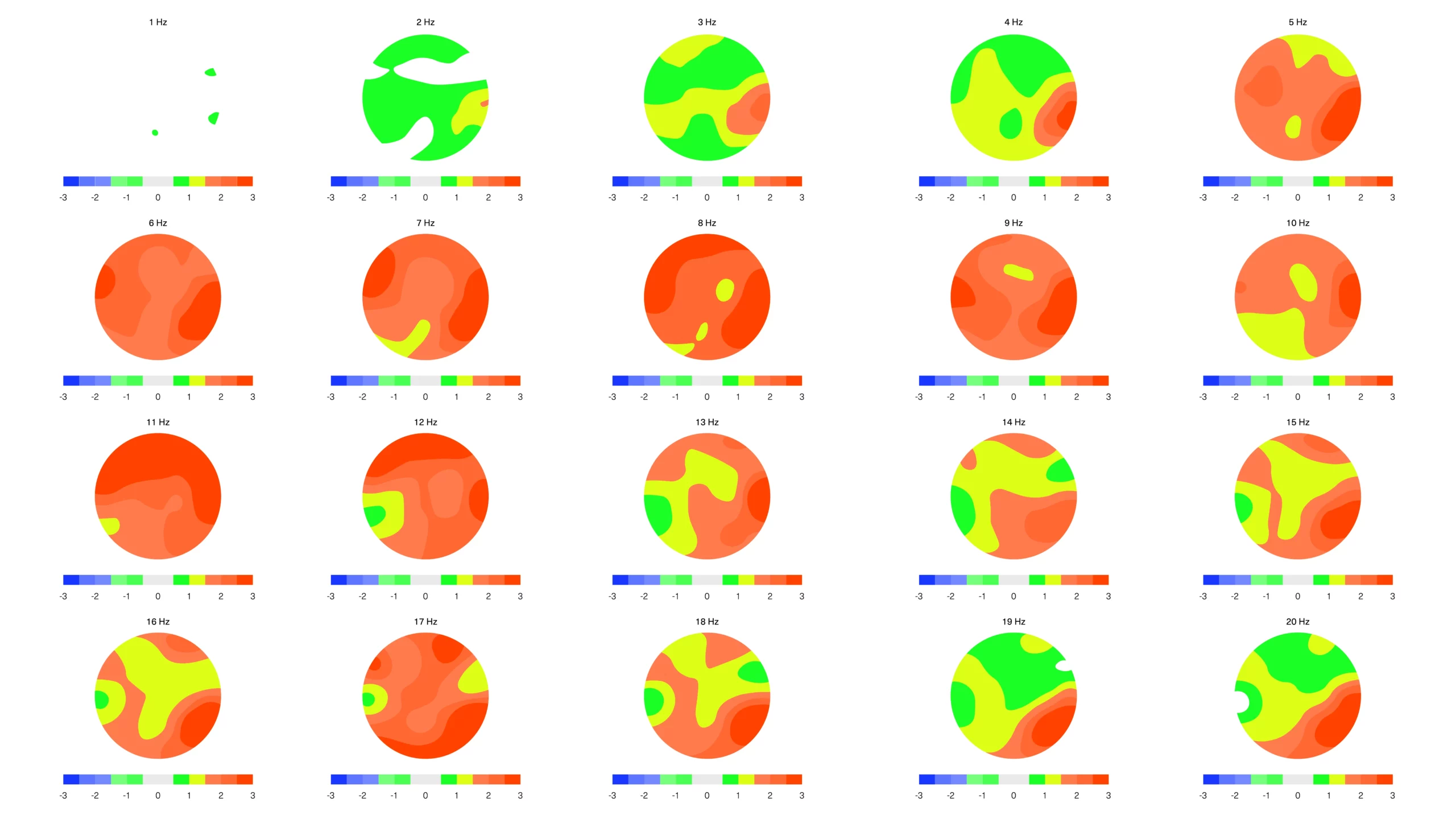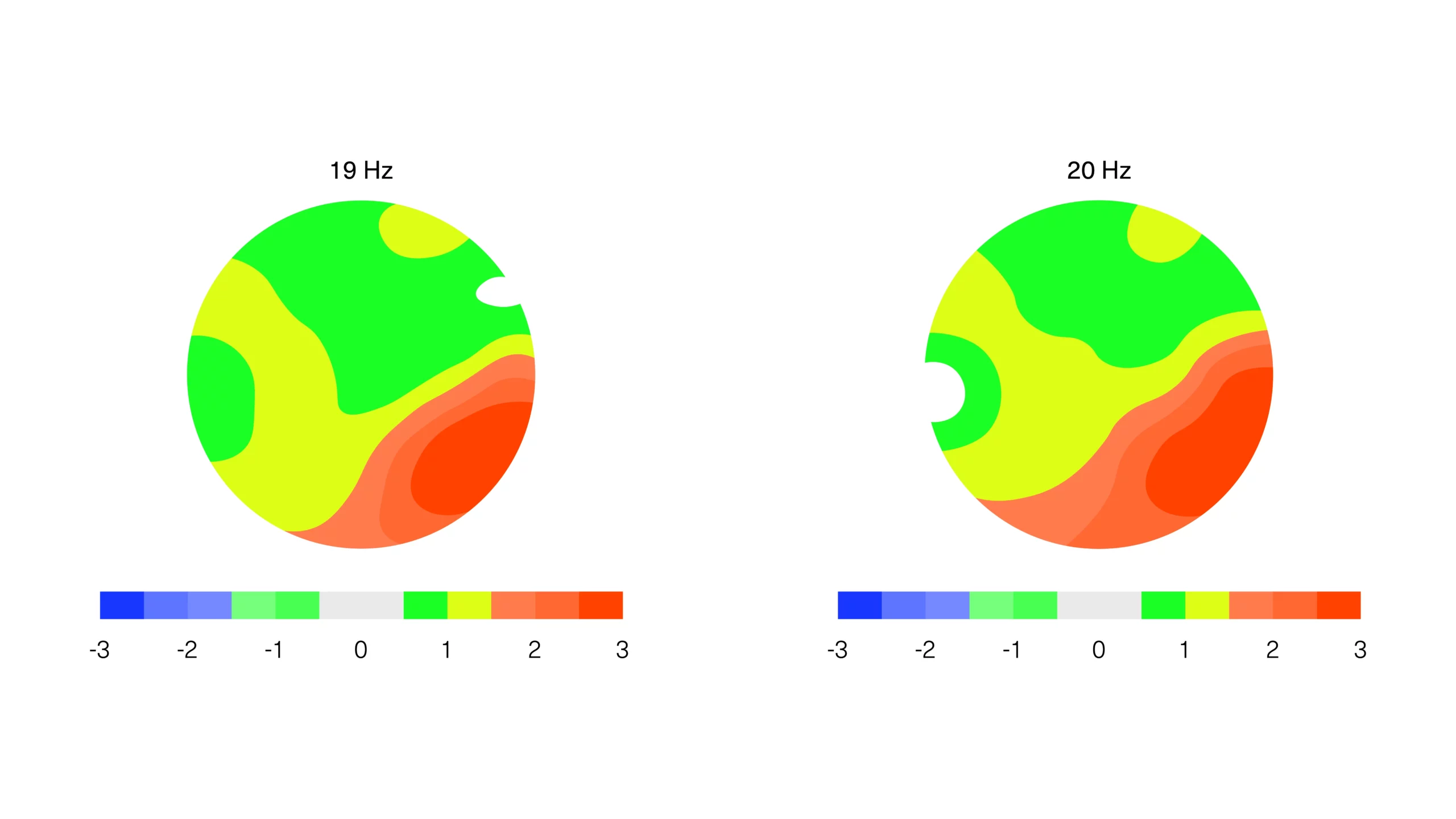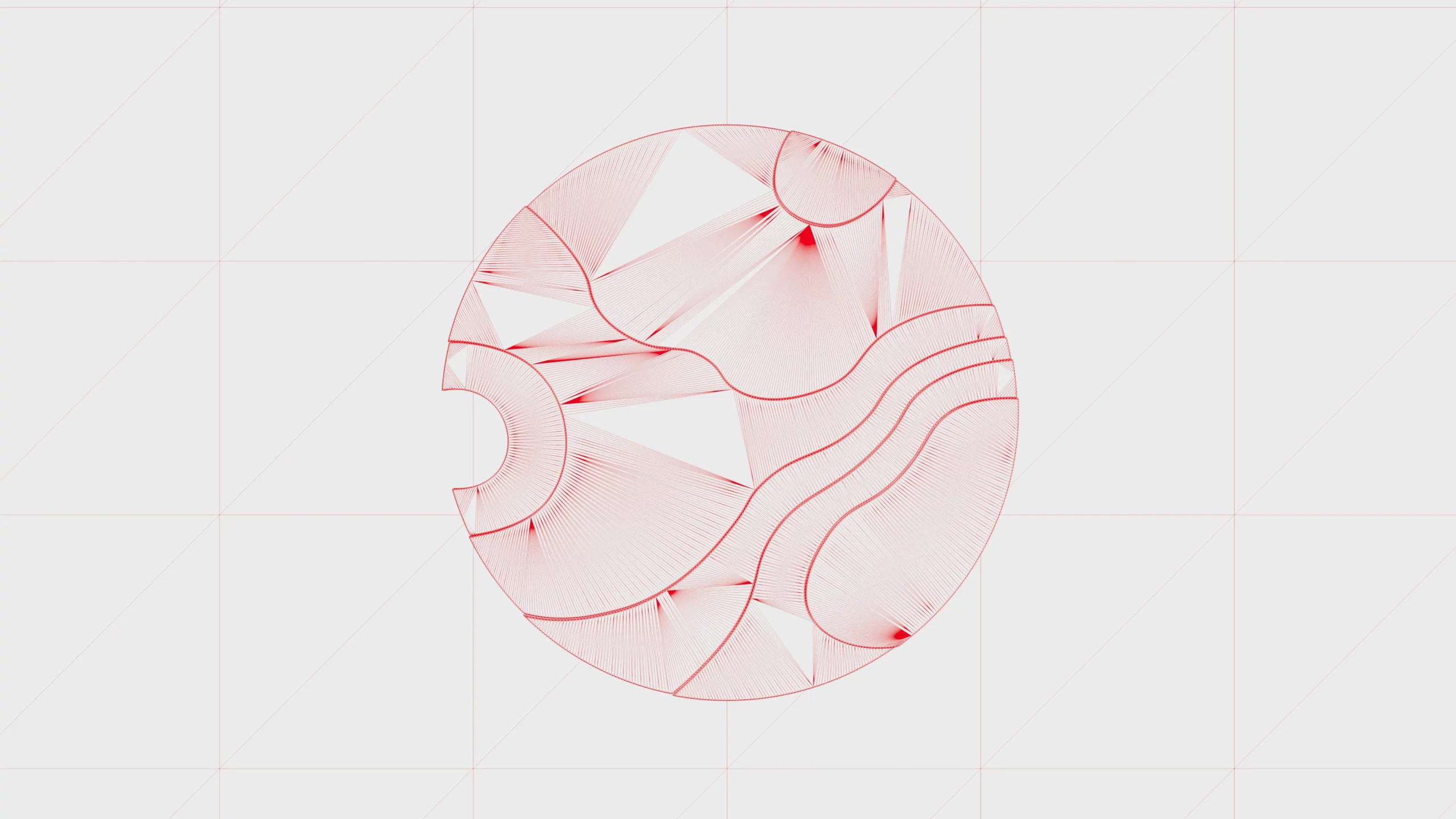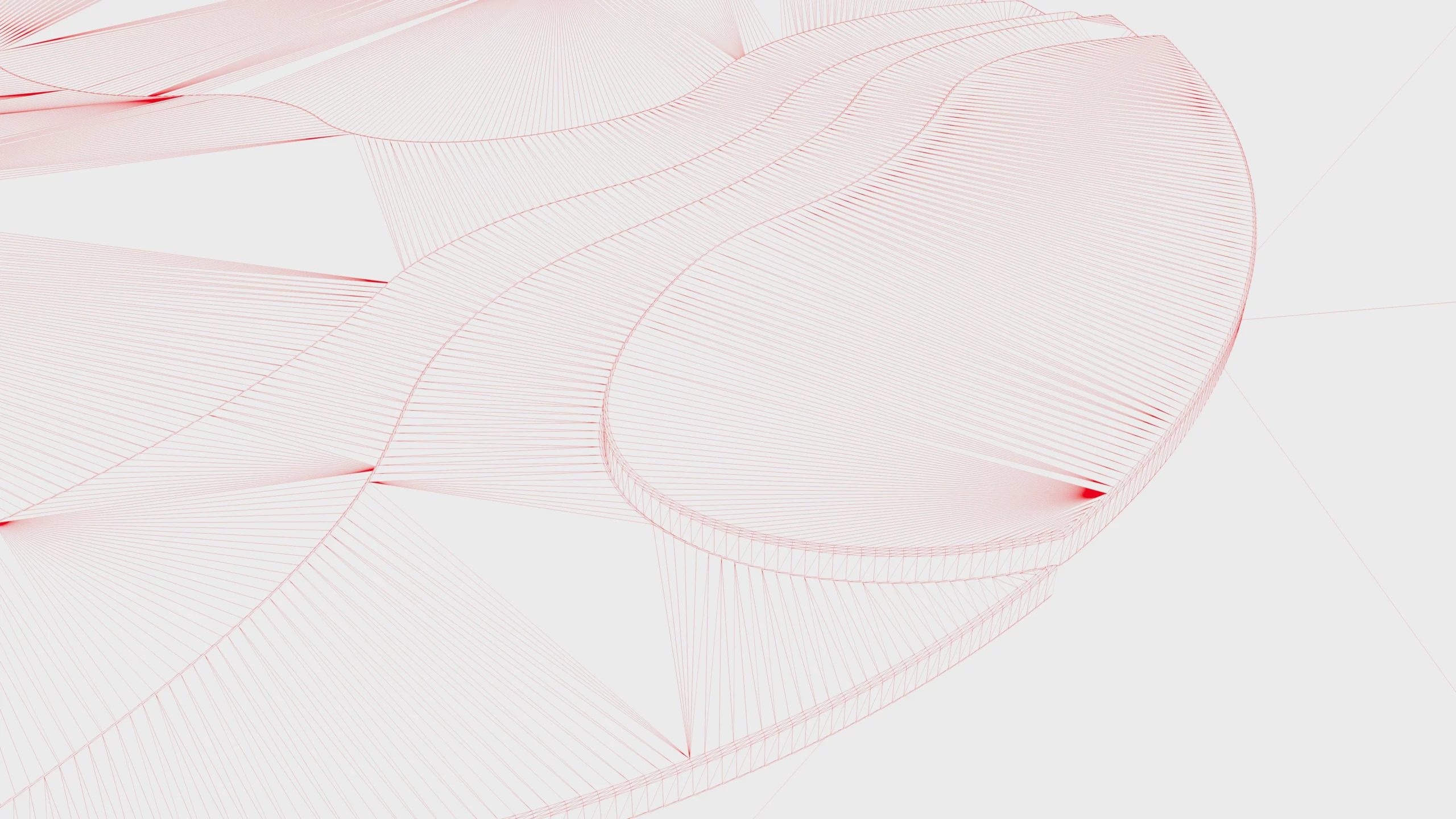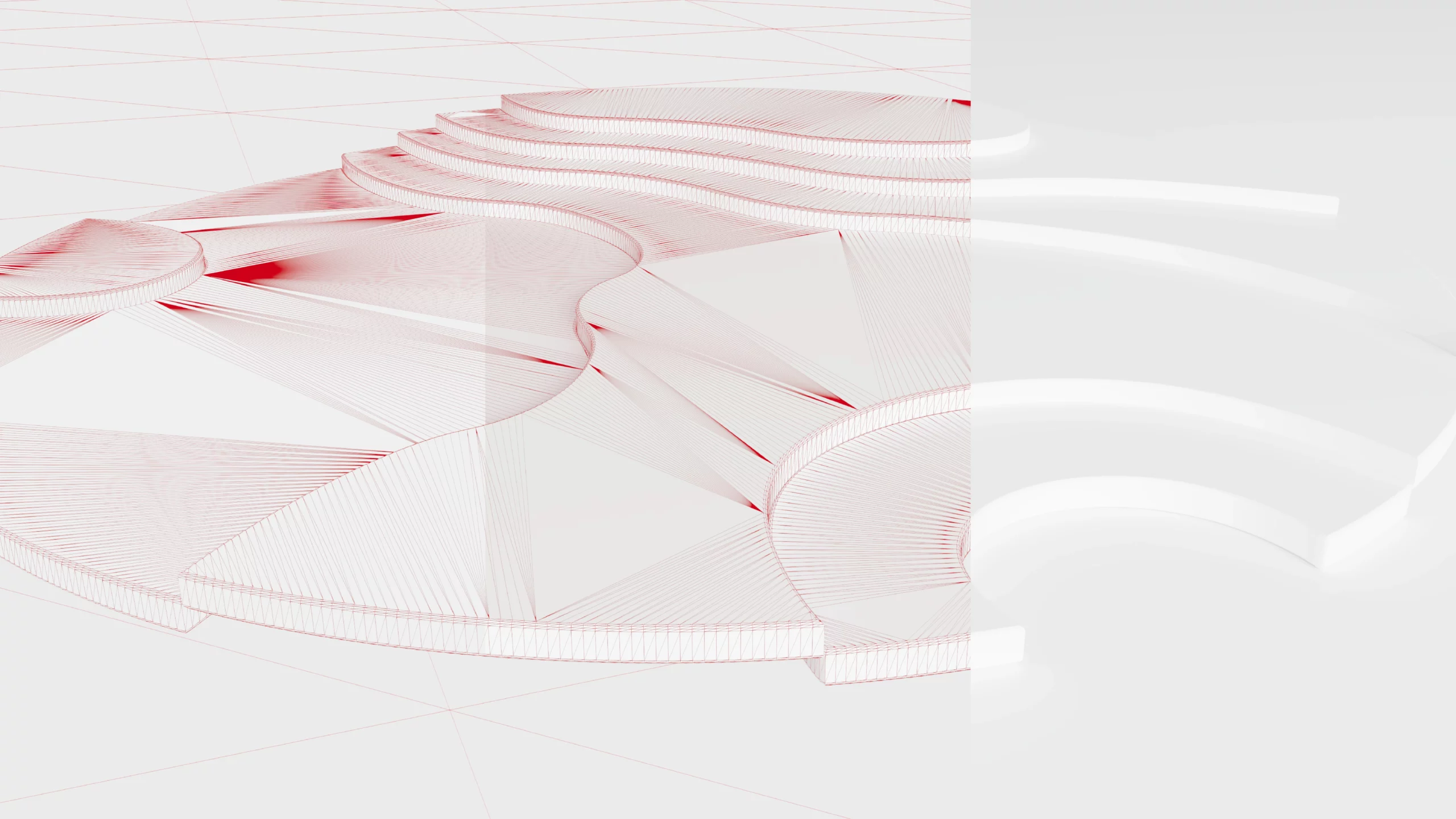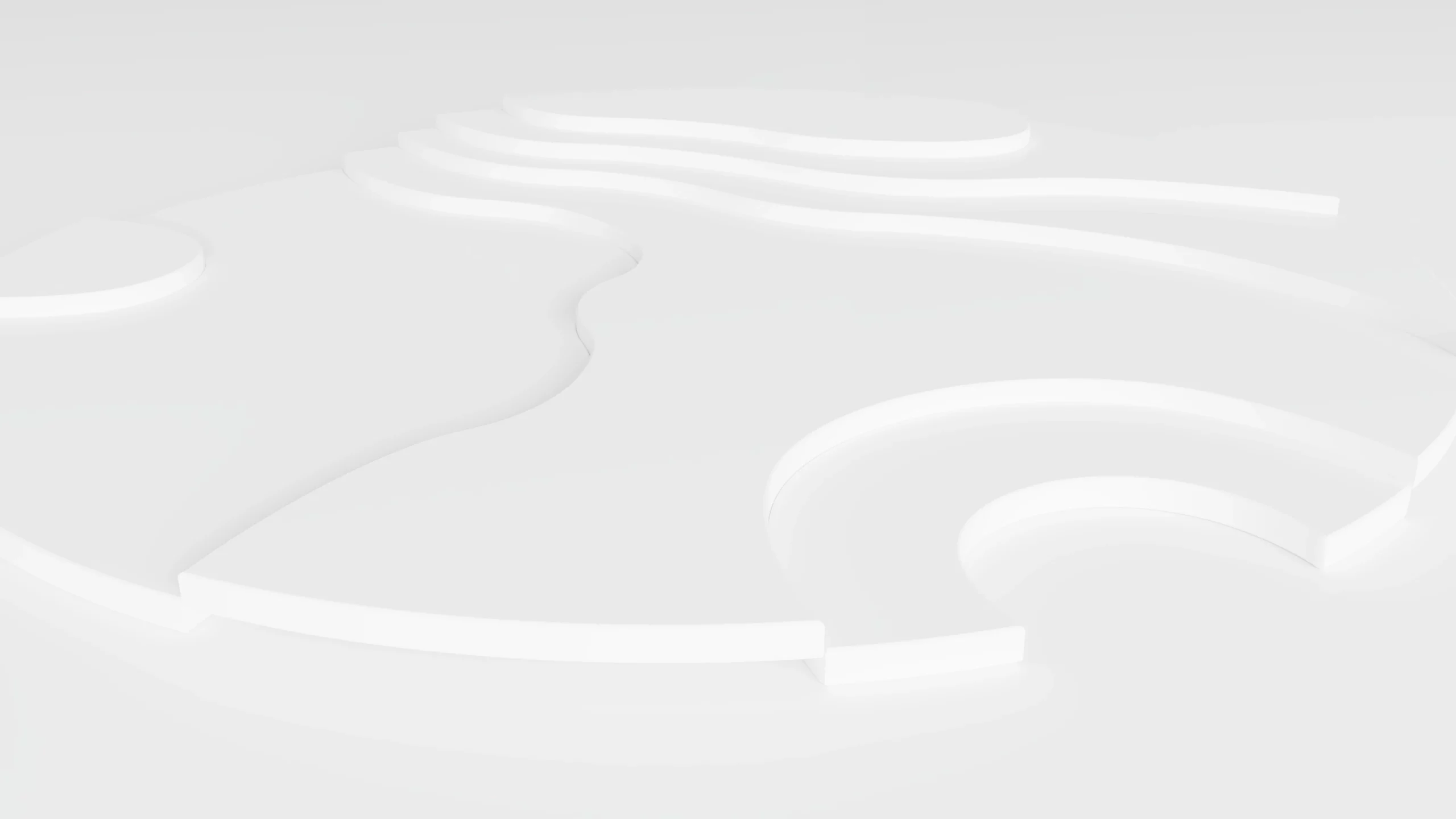 With the outputs from Rux's hour-long contemplation, Tolley Moloney, our Associate Design Director, brought to life our new brand through sophisticated digital modeling and animation. By translating the data into flexible, interactive digital formats using the latest design and modelling softwares, we can now apply these assets across all our engagements in a tailored way. The stills for printed outputs, the renders for digital artwork, the sequences for the animators, the slates for film and the models for the metaverse developers.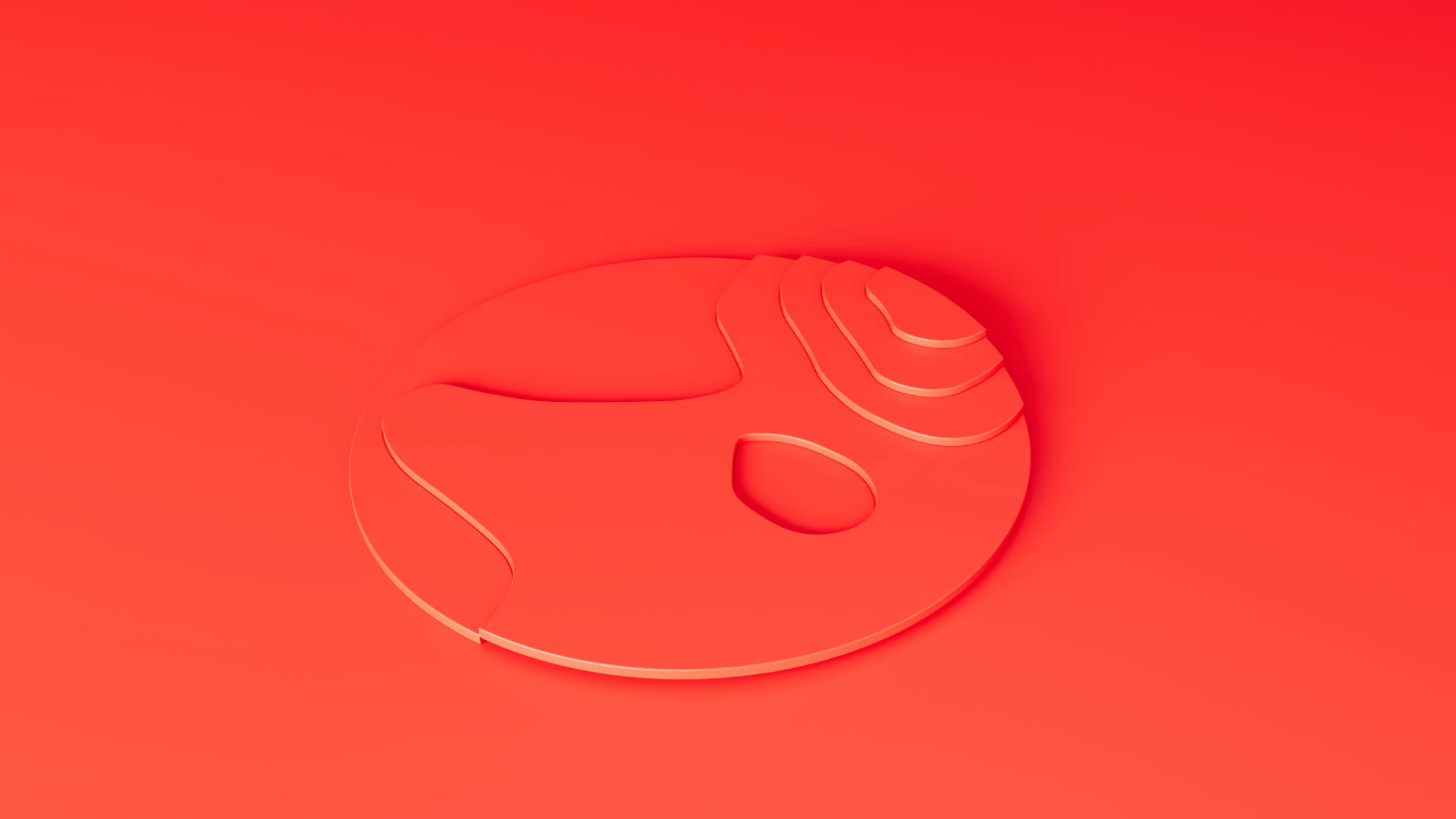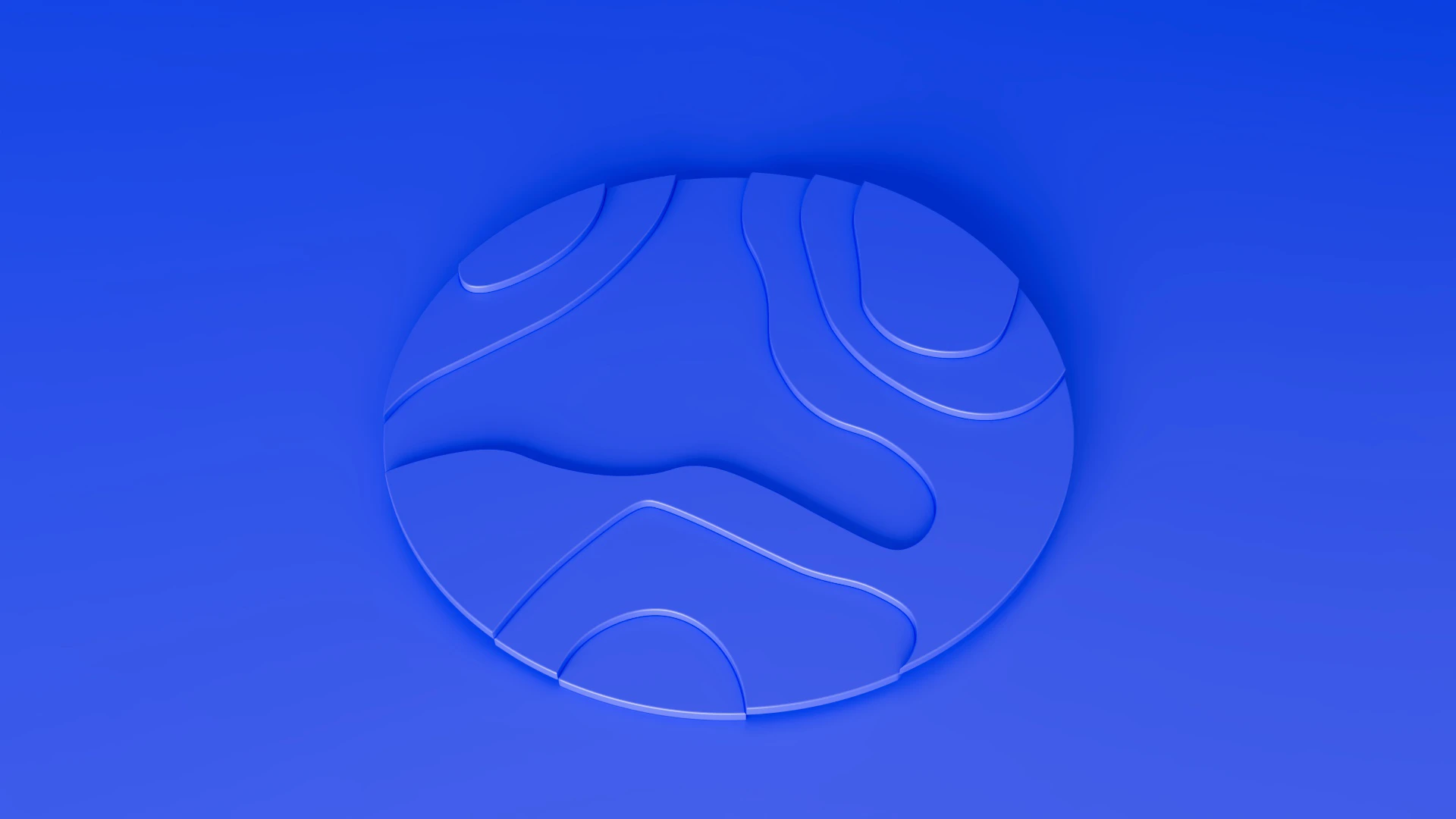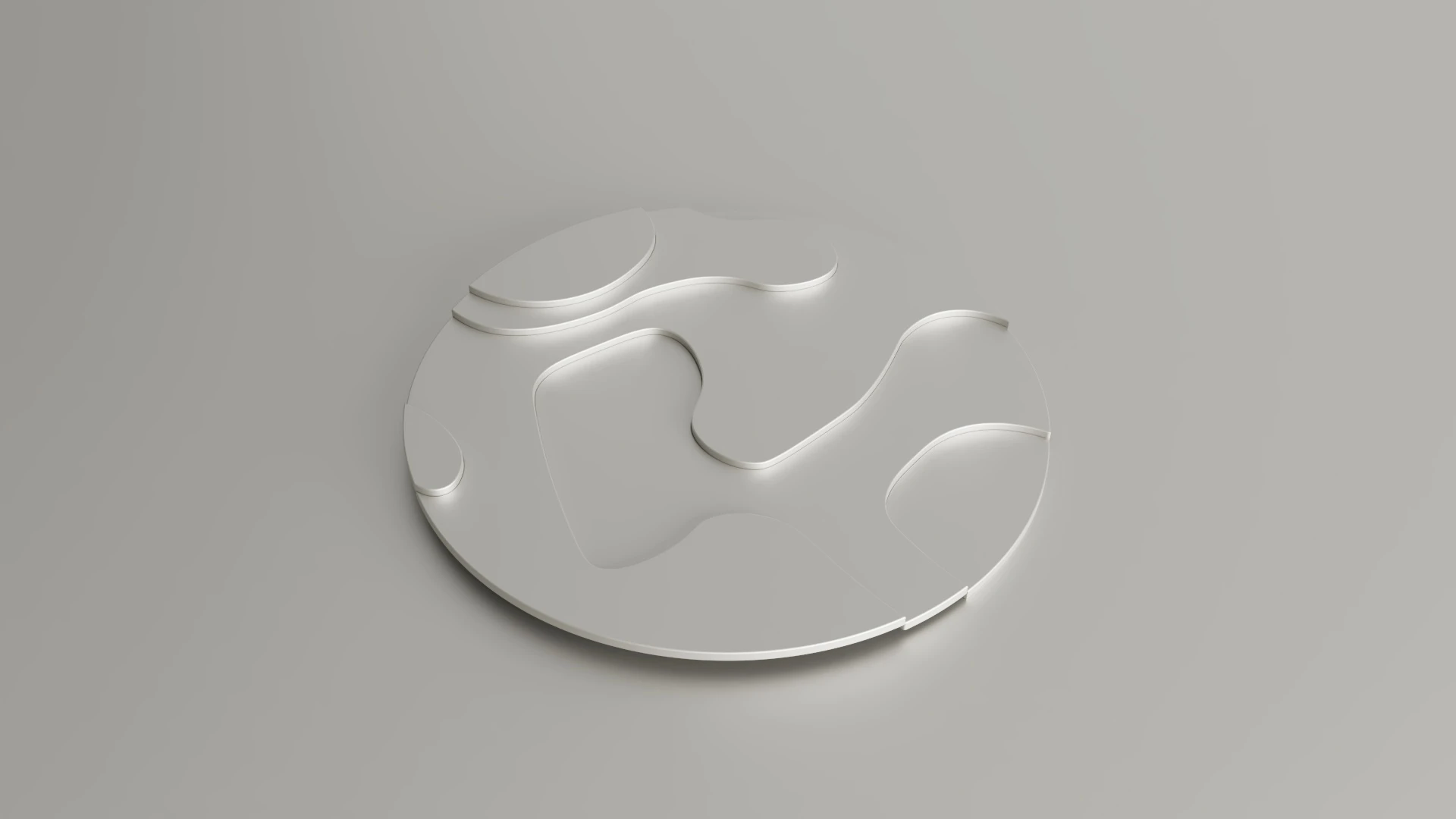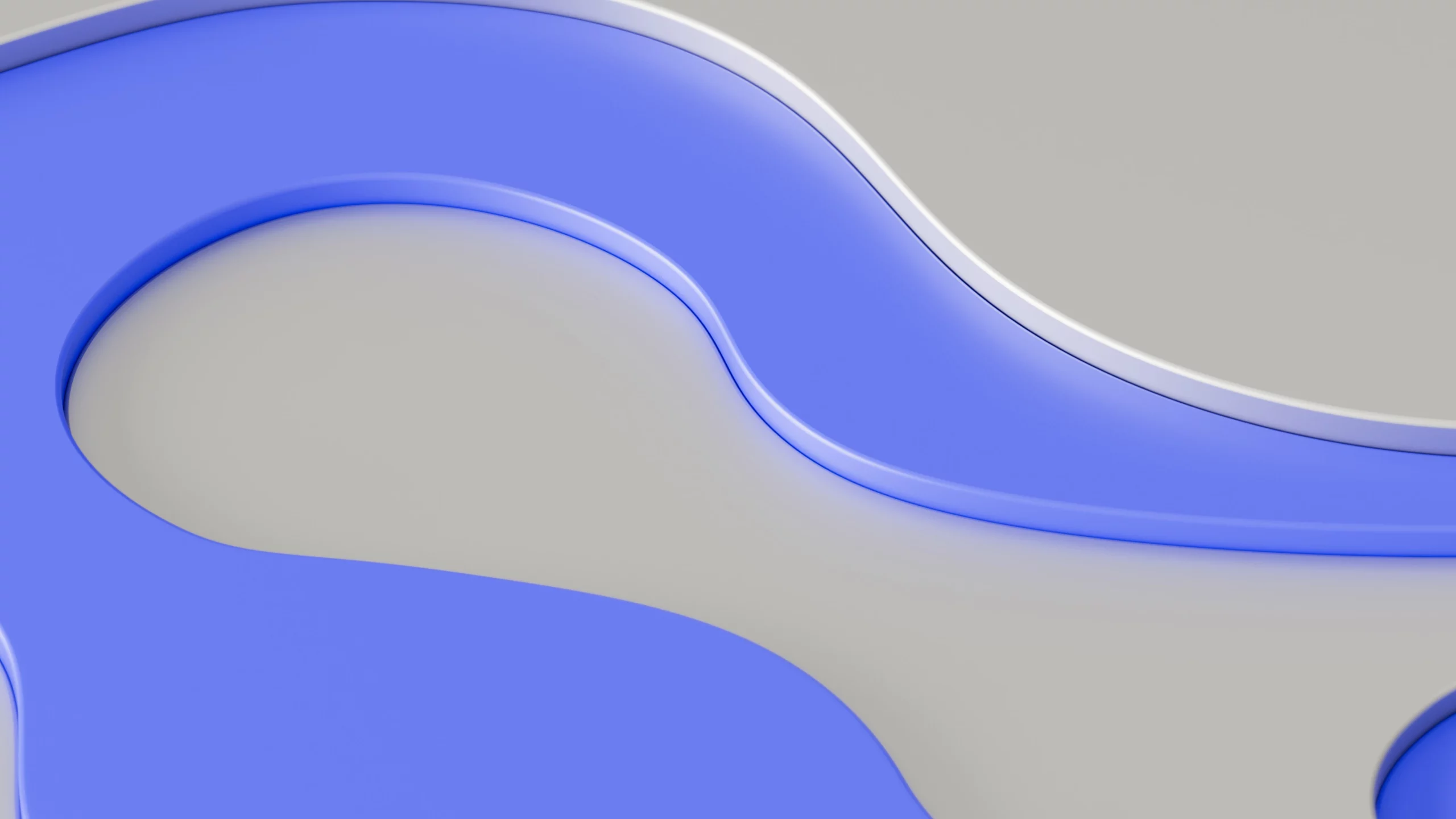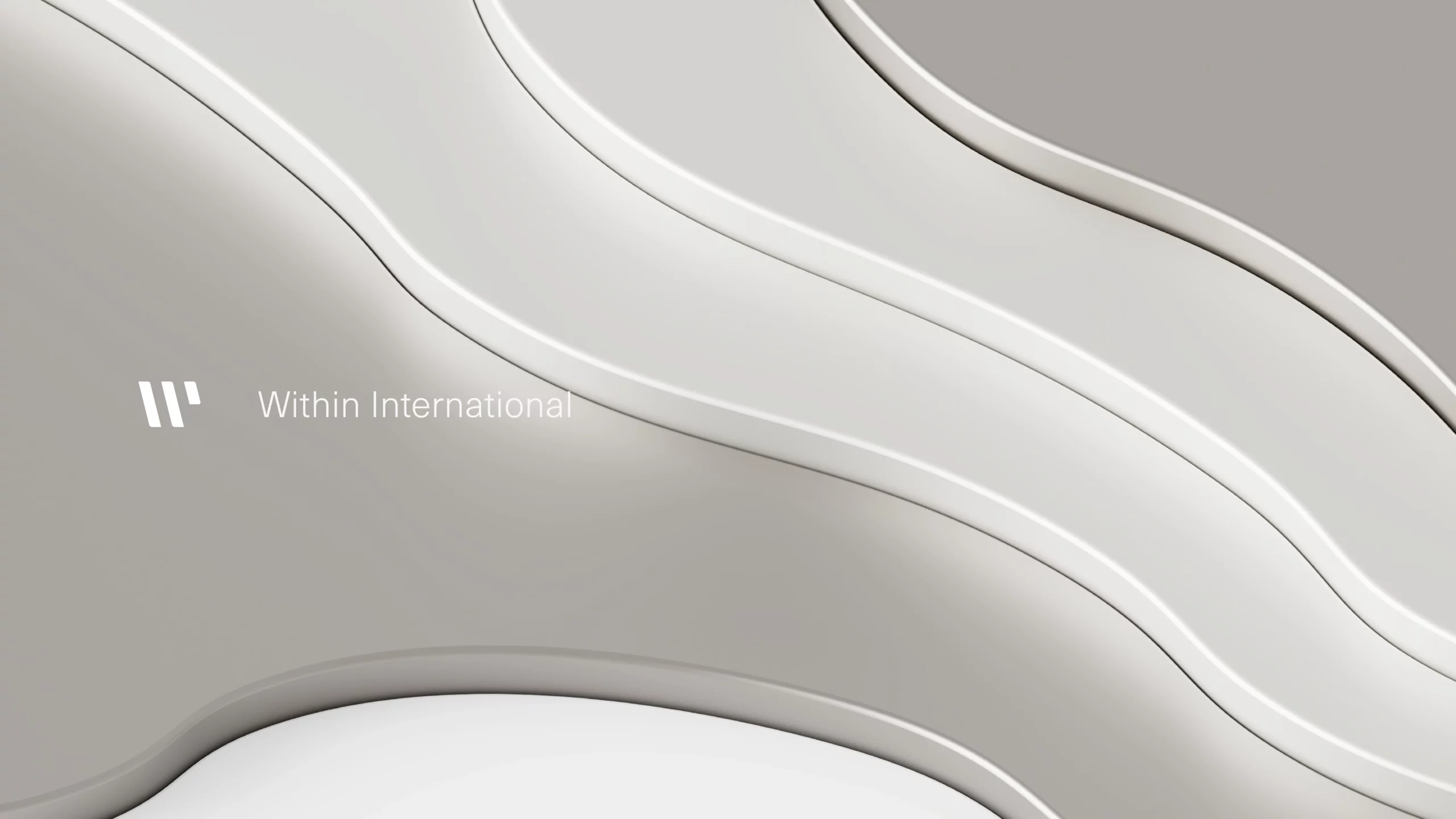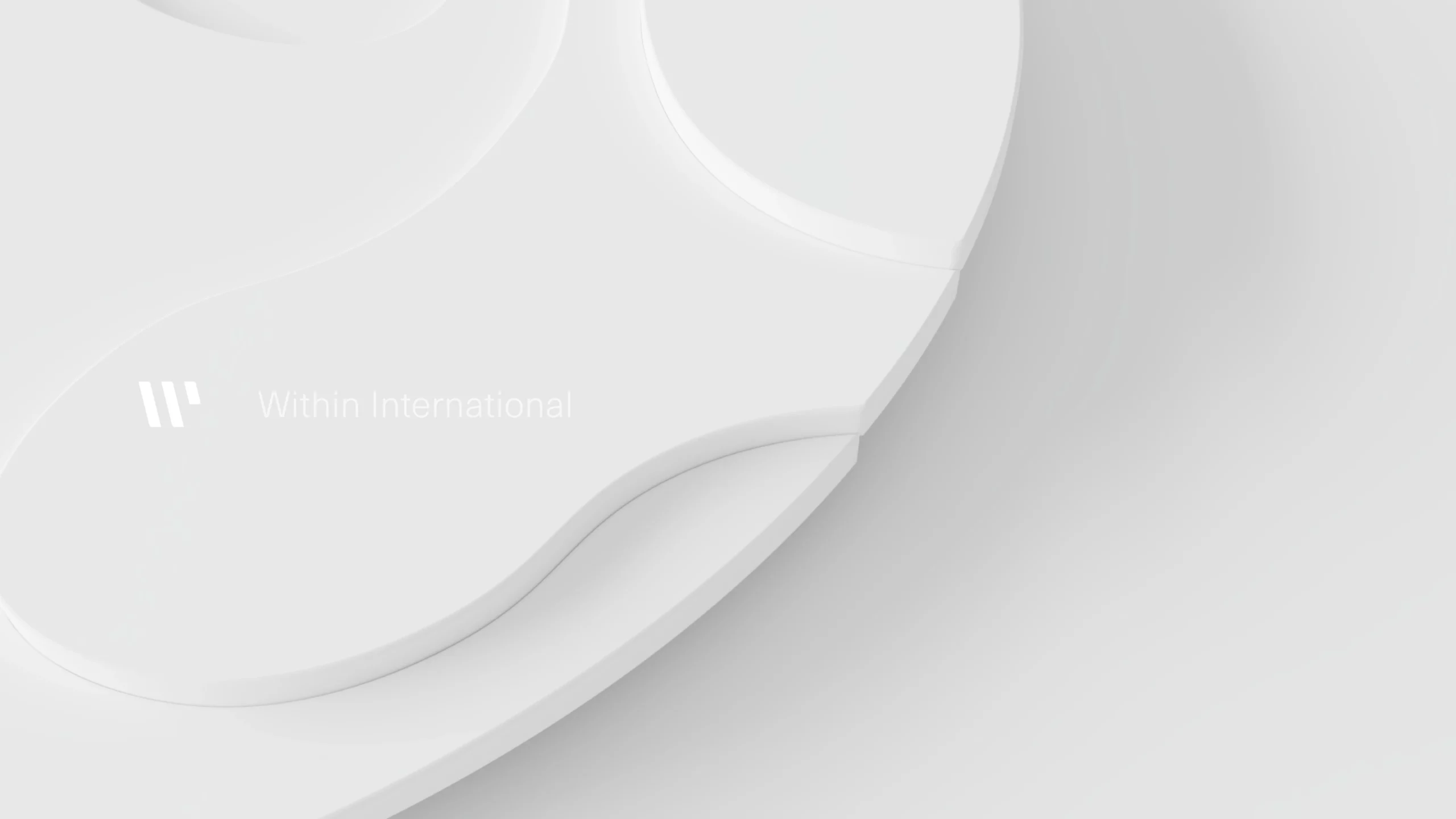 Tolley left nothing to chance. In a world where digital assets can exist in public and private spaces, we must protect our intellectual property in all its forms. When our heat-maps become sculptures and are on display in our online HQ in the metaverse, they can be copied, so each has its own serial number 'engraved' in minute detail.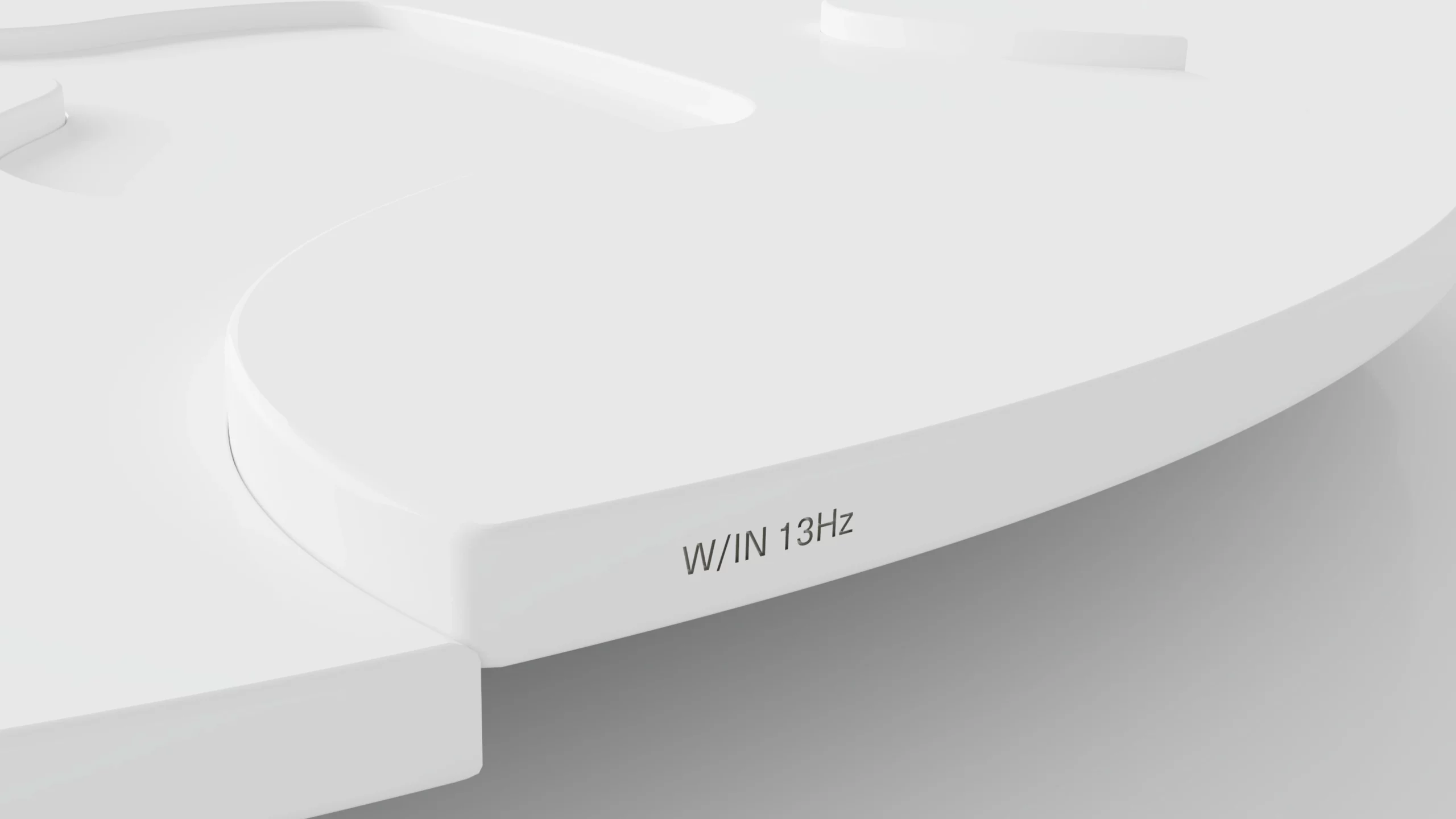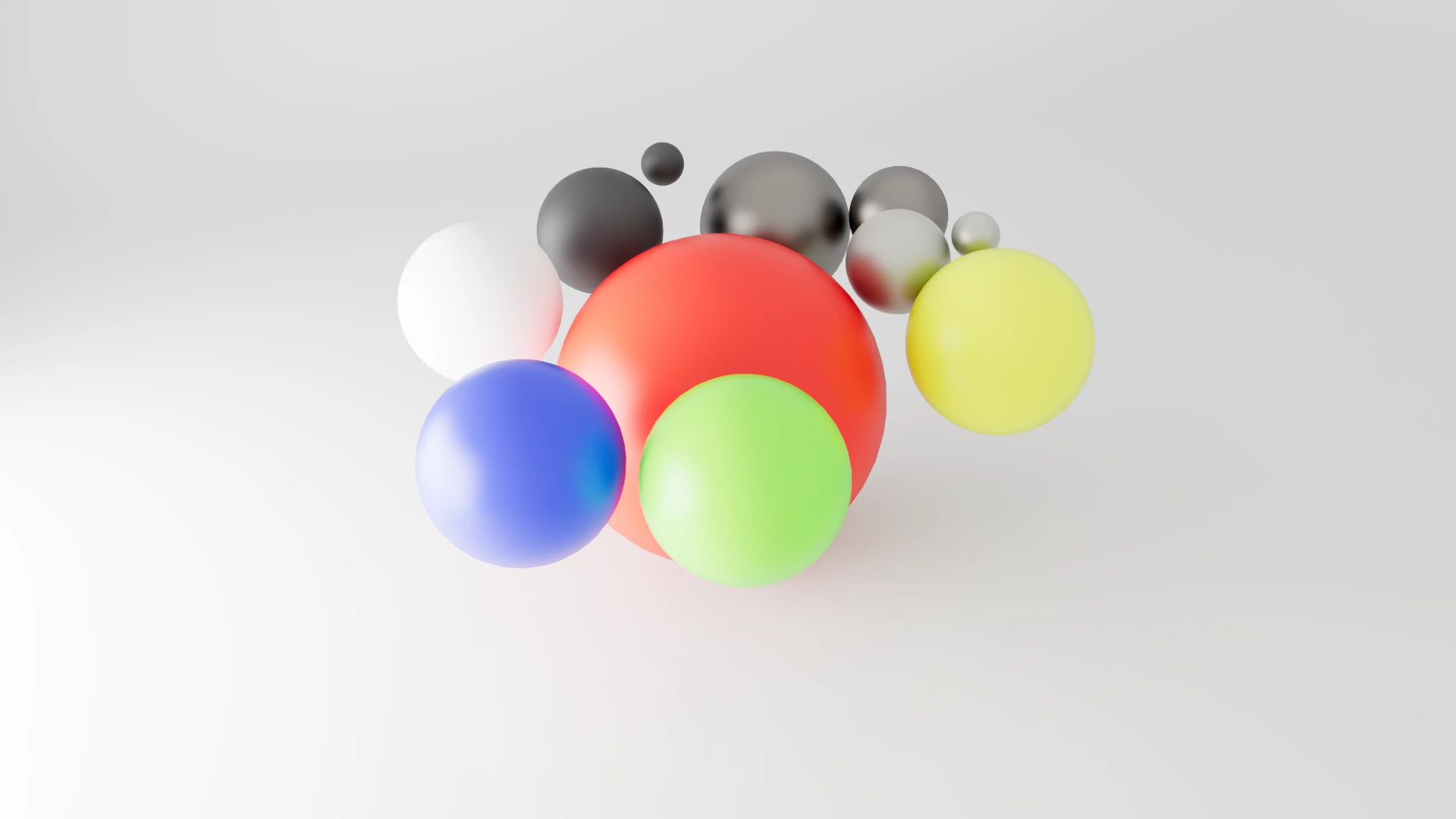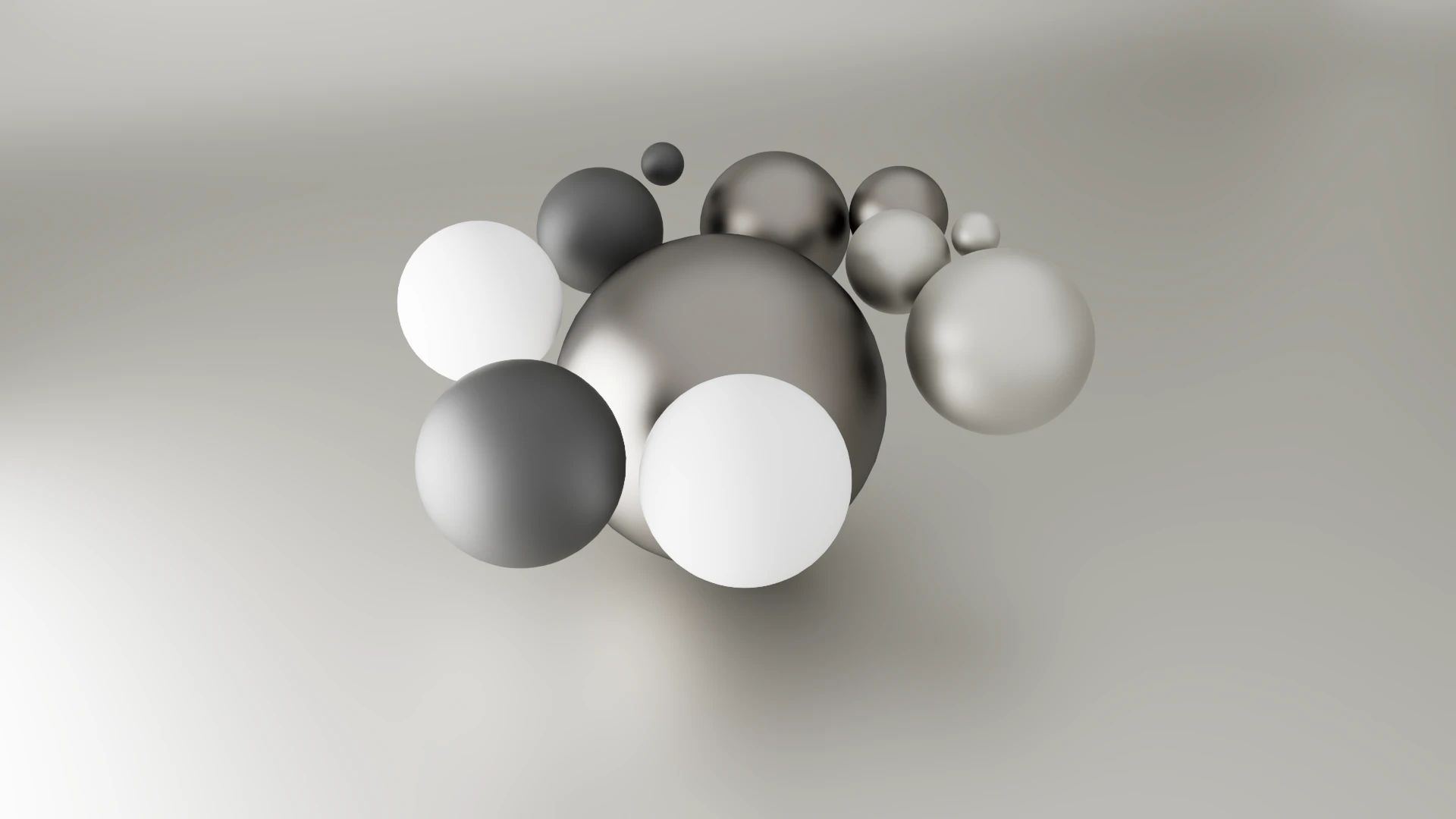 Inside Cinema 4D, we have built our own studio to house the sculptures, complete with a custom lighting rig, HDRI and infinity curve. But as with all products of this nature, it is the material finish that provides the sense of reality, the 'make them good enough to eat' factor. We tend to create material palettes as a preference to colour palettes as a rule.
Our belief is that most, if not all, brands will find themselves in immersive virtual spaces before long. We believe those who commission studios that think that far ahead will be at an advantage.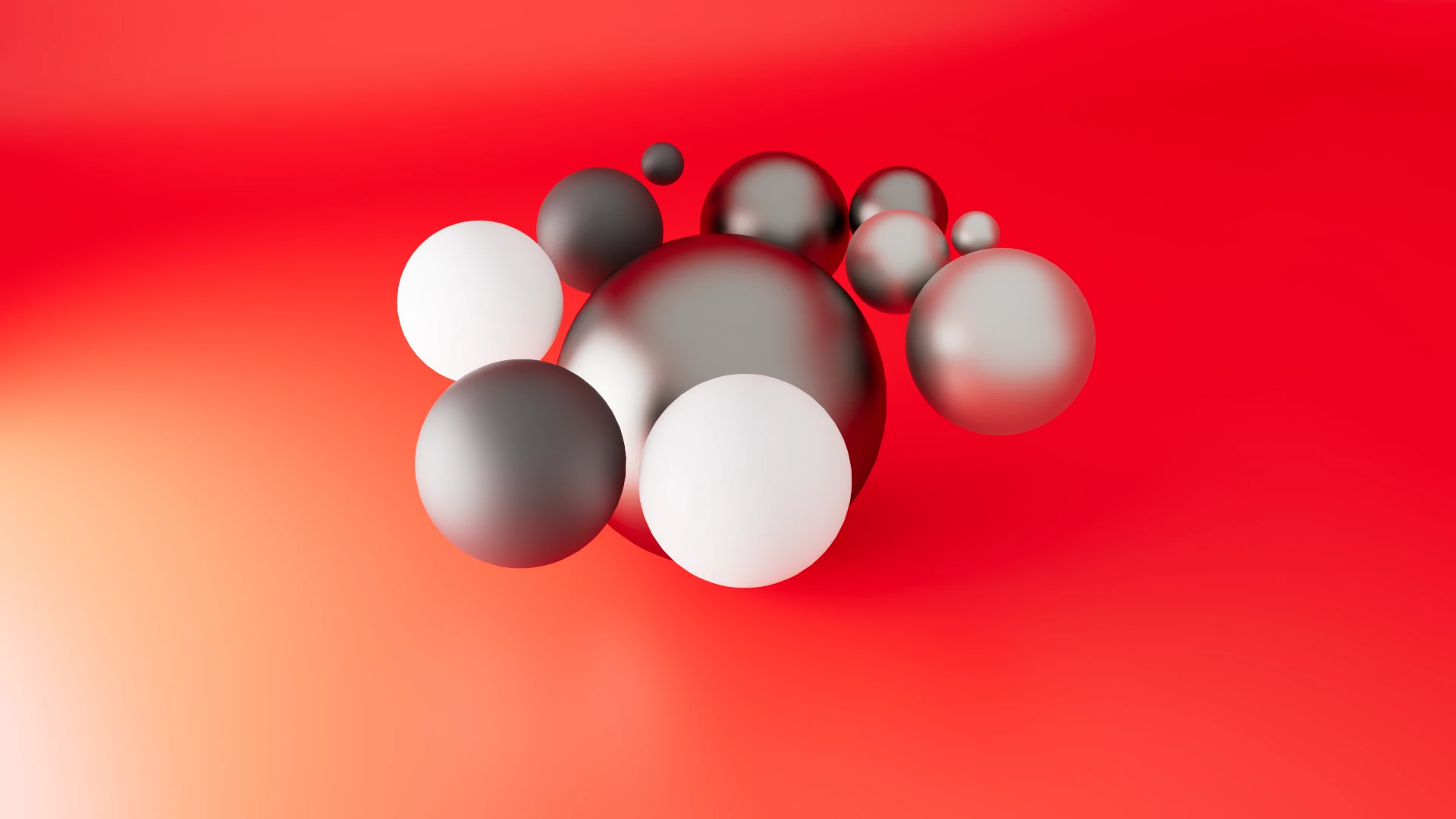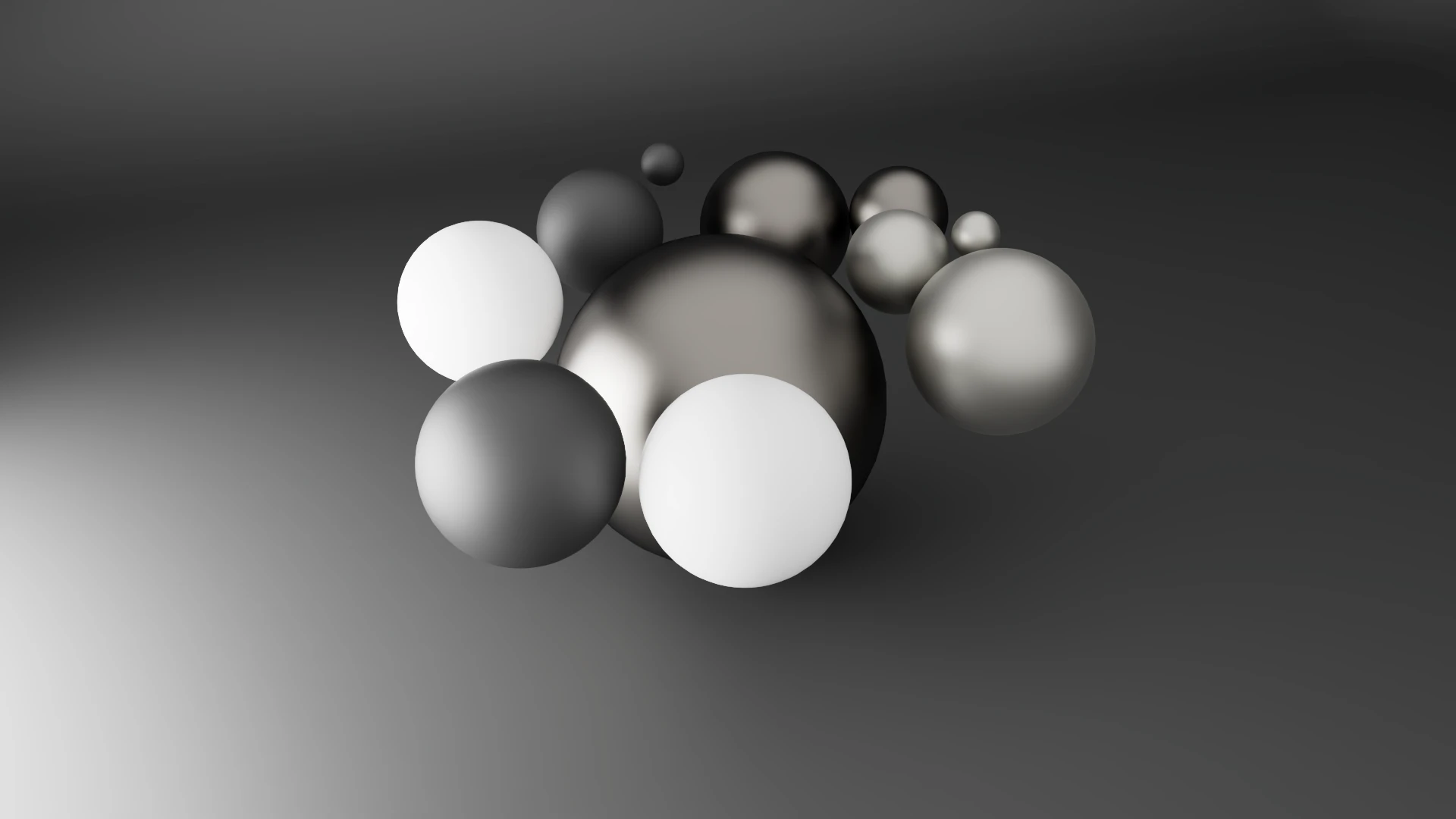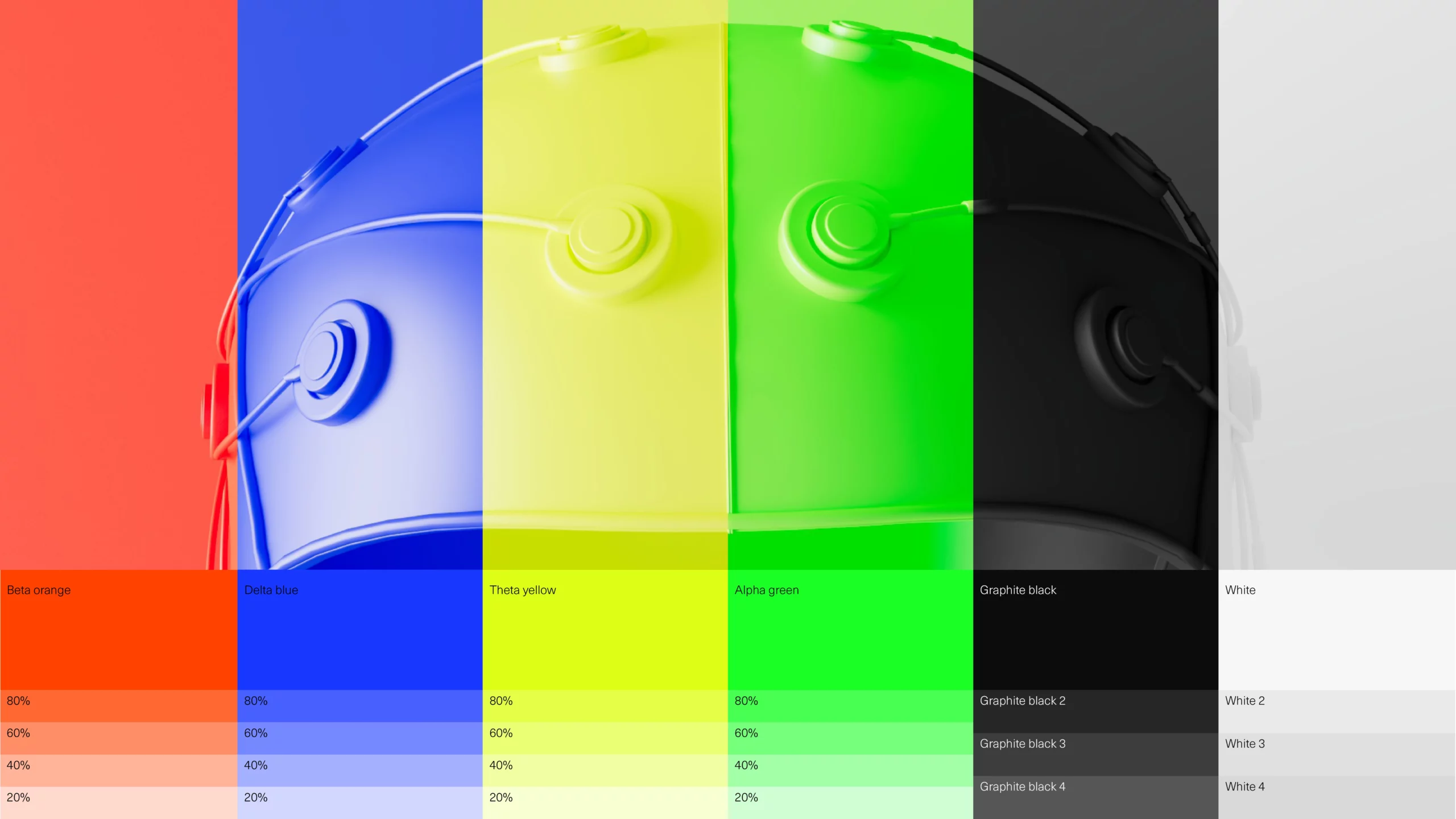 Even the typography was considered to work across multiple channels. As André Gürtler, one of the designers of Neue Haas Unica said, "Unica was designed to be different, sharper than Helvetica, warmer than Univers, cleaner than Akzidenz." For the font aficionados out there, the font was born by analysing original prints and then methodically removing imperfections, perfect for an agency with deep roots in the professional services world.
In addition to all of our new brand outputs, we also recreated our website. Majoring on our thought leadership, showing our clever with an ever growing list of world class client work.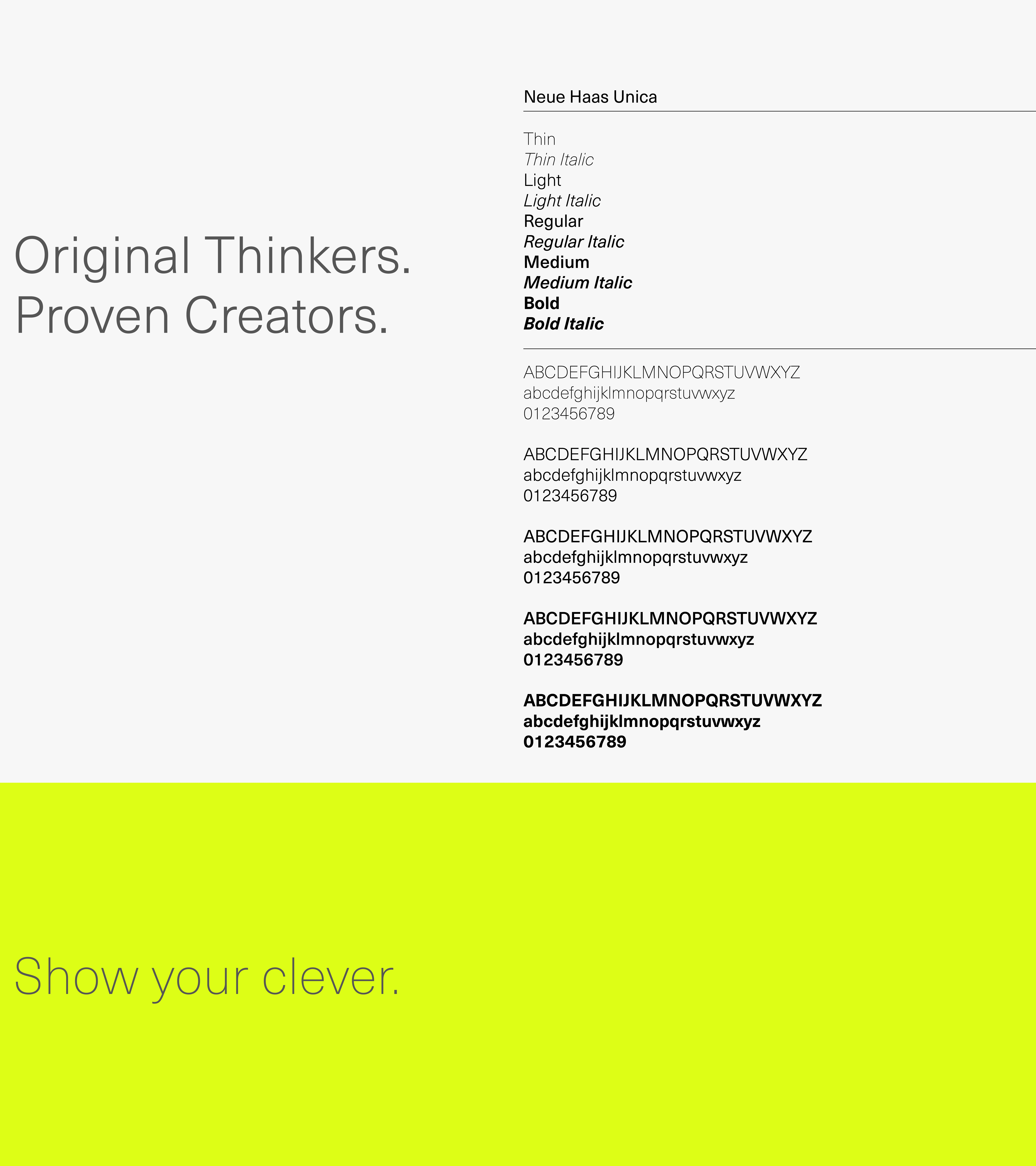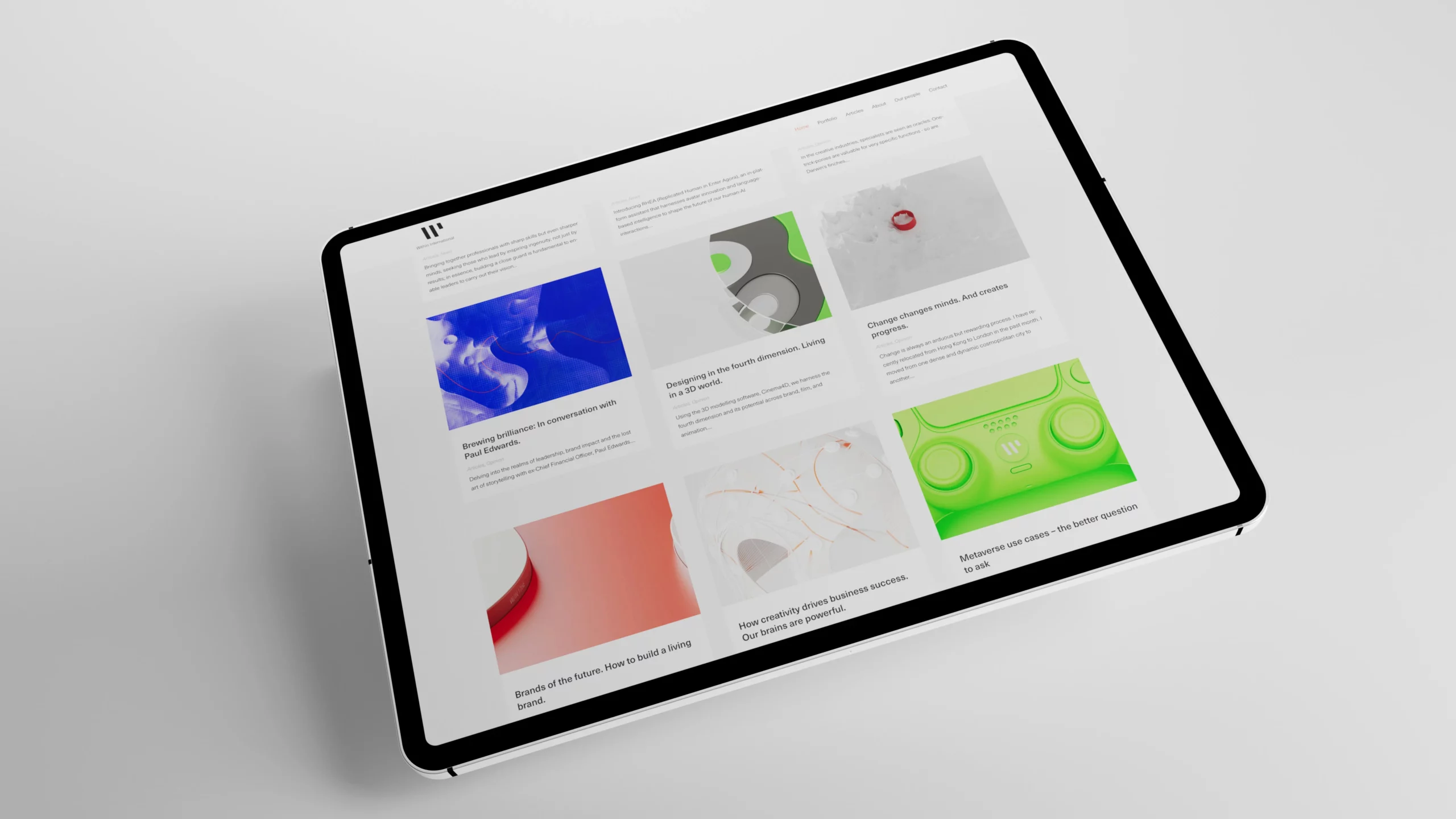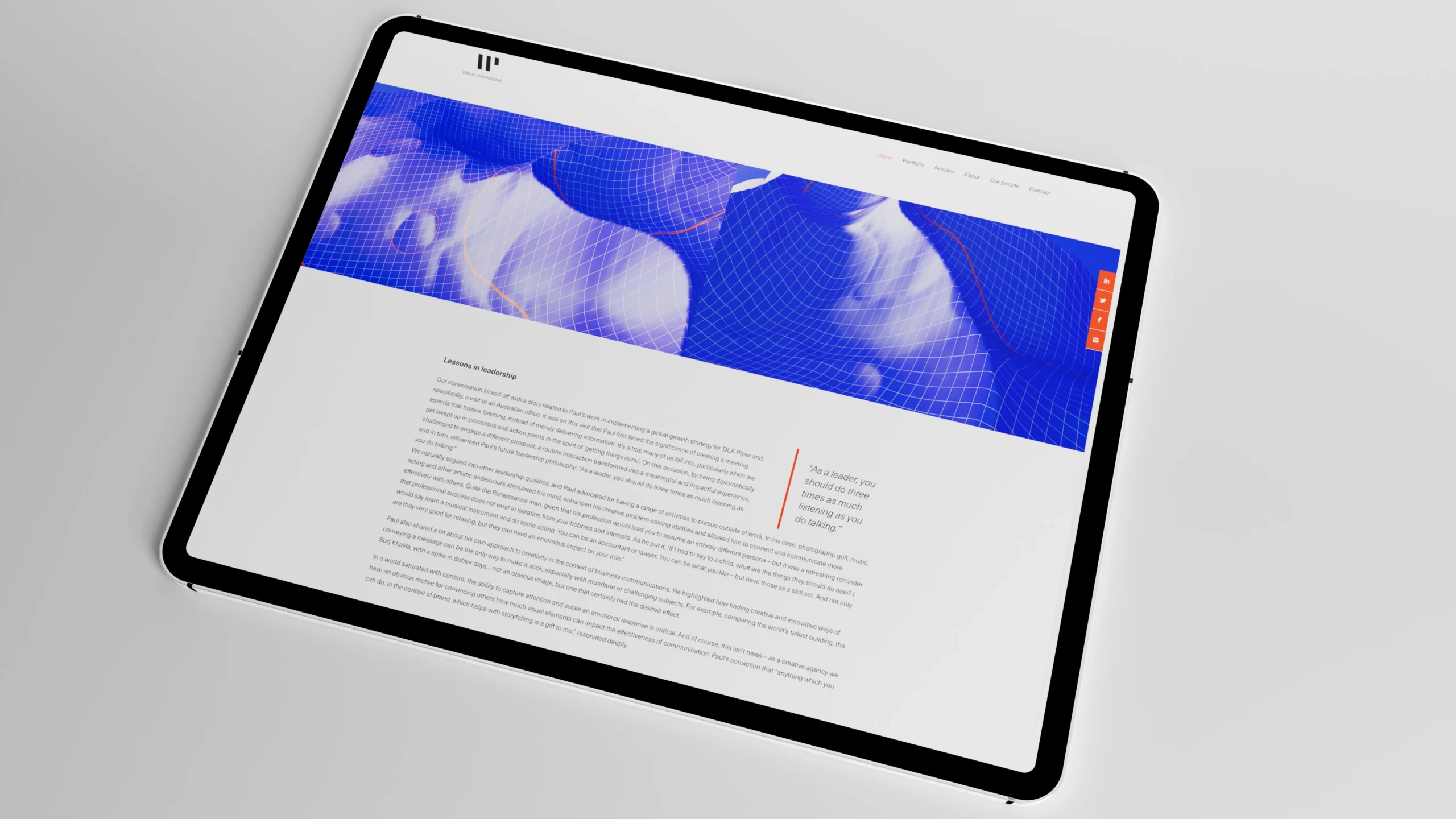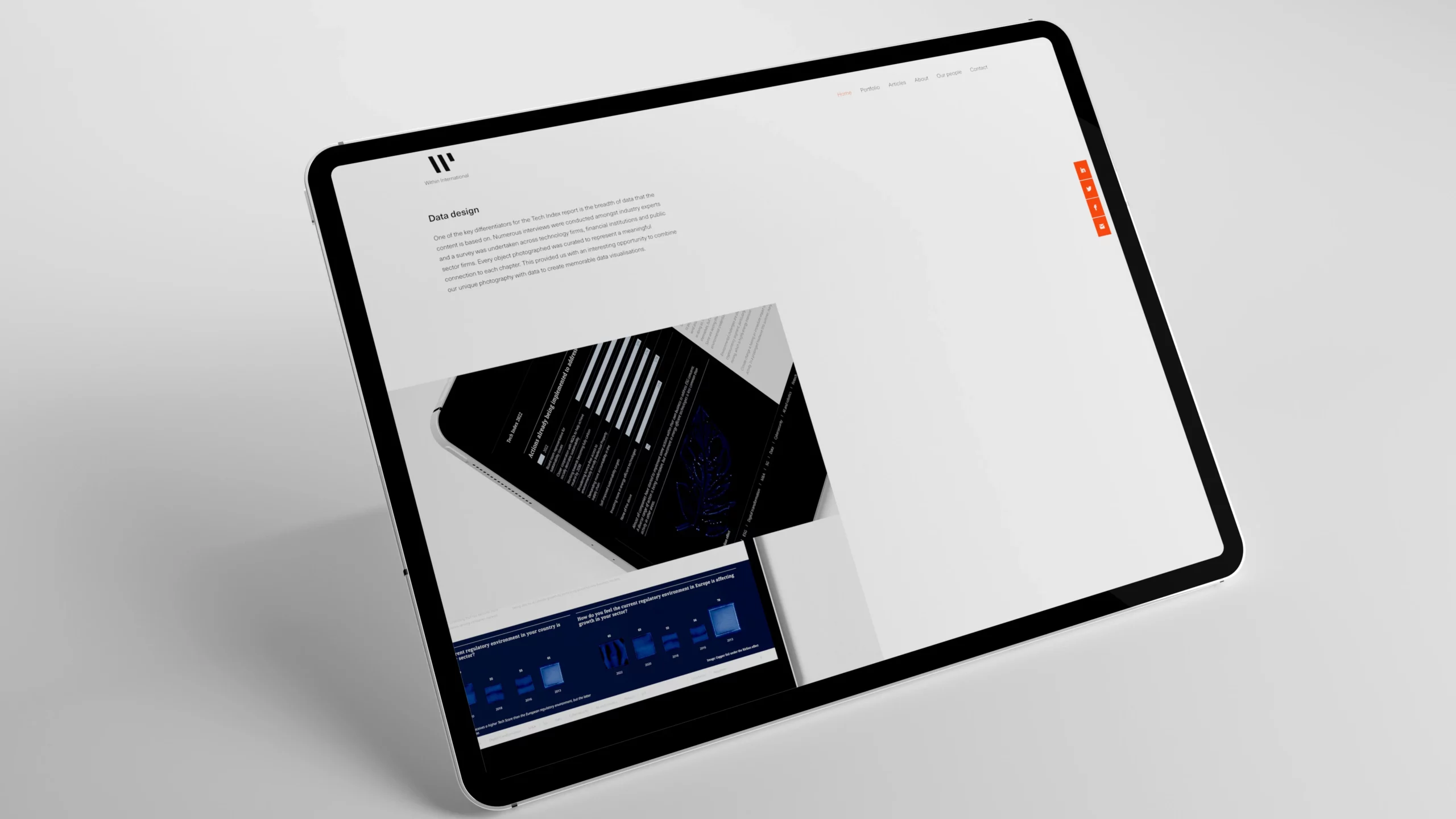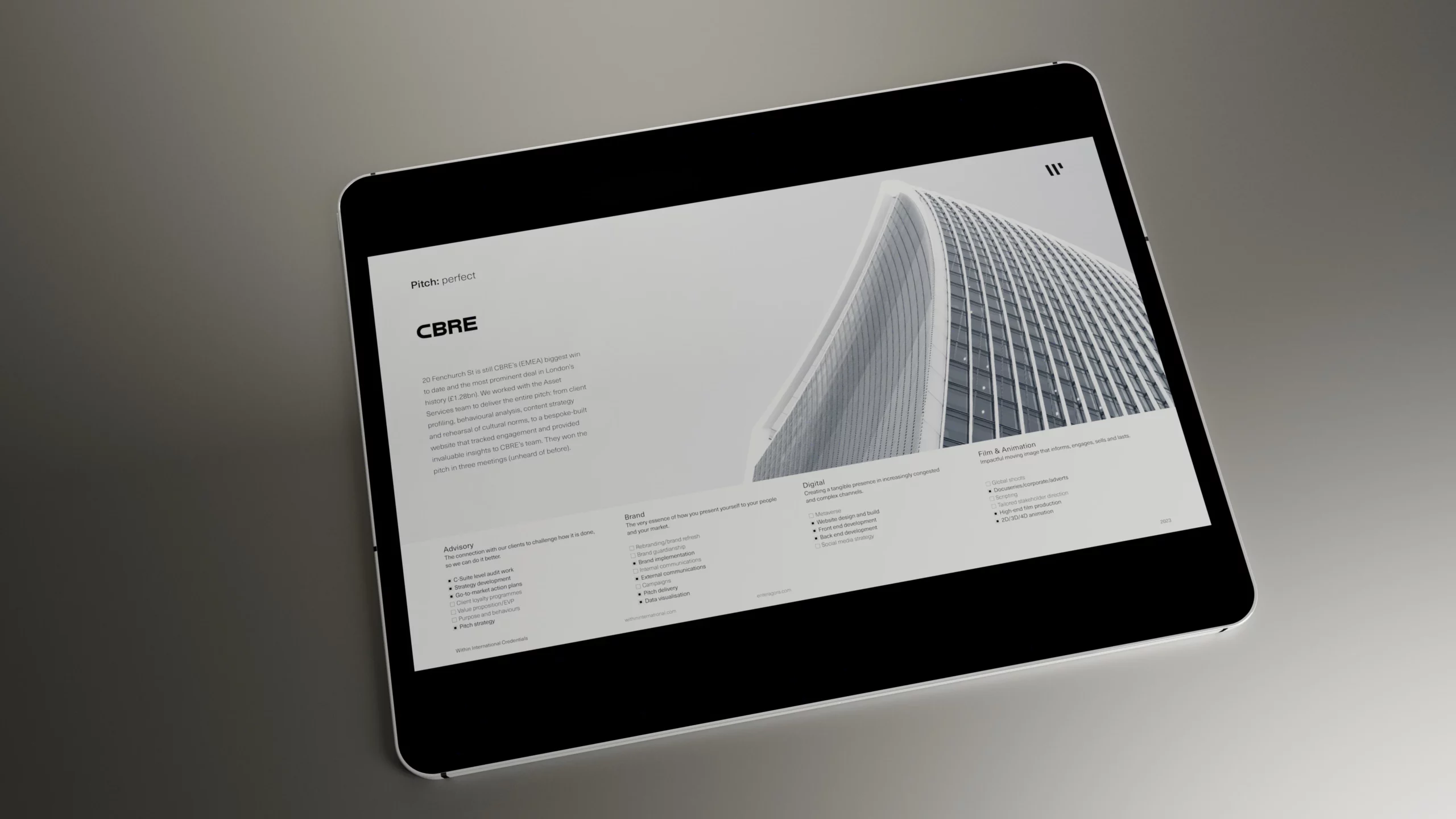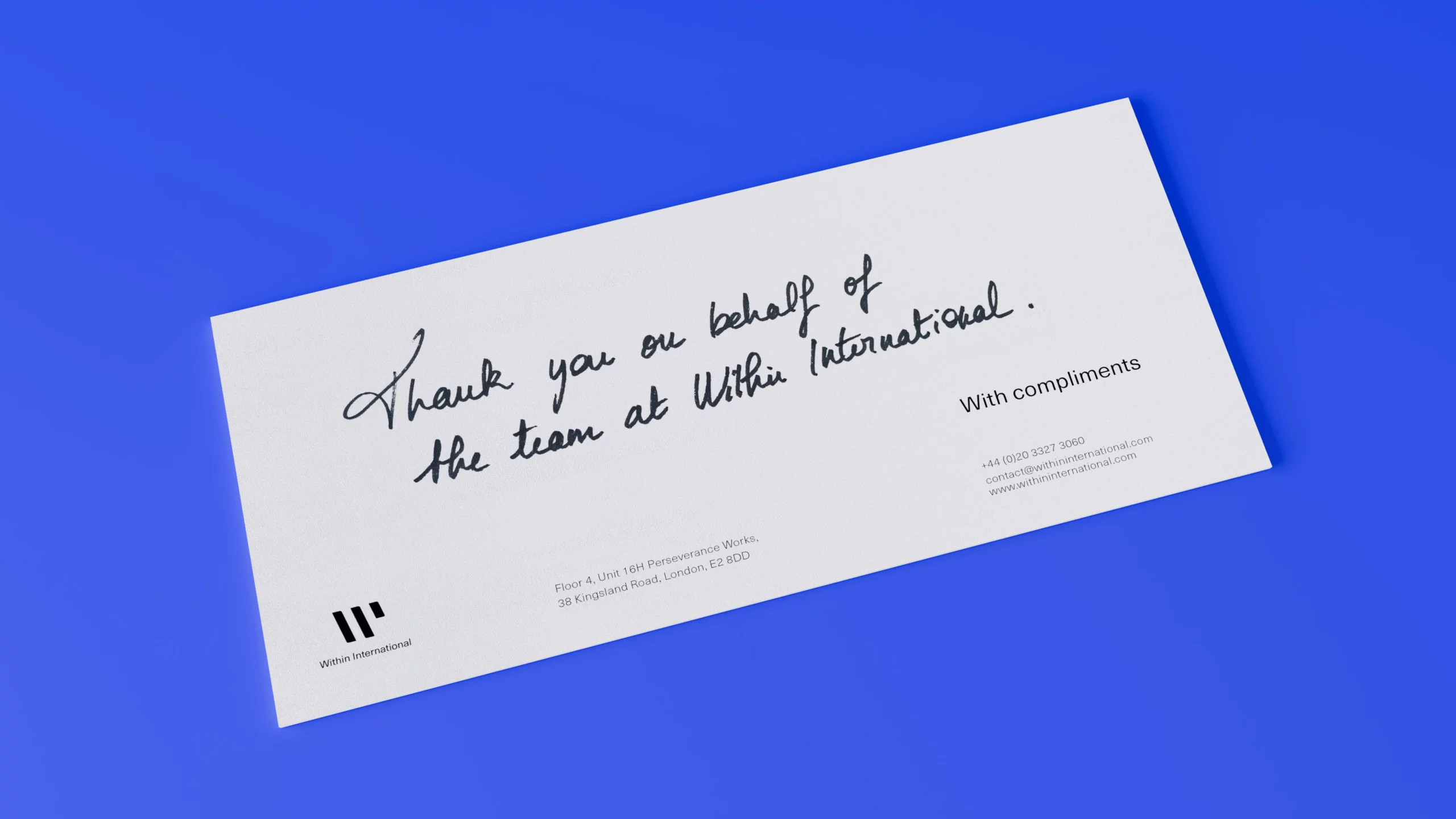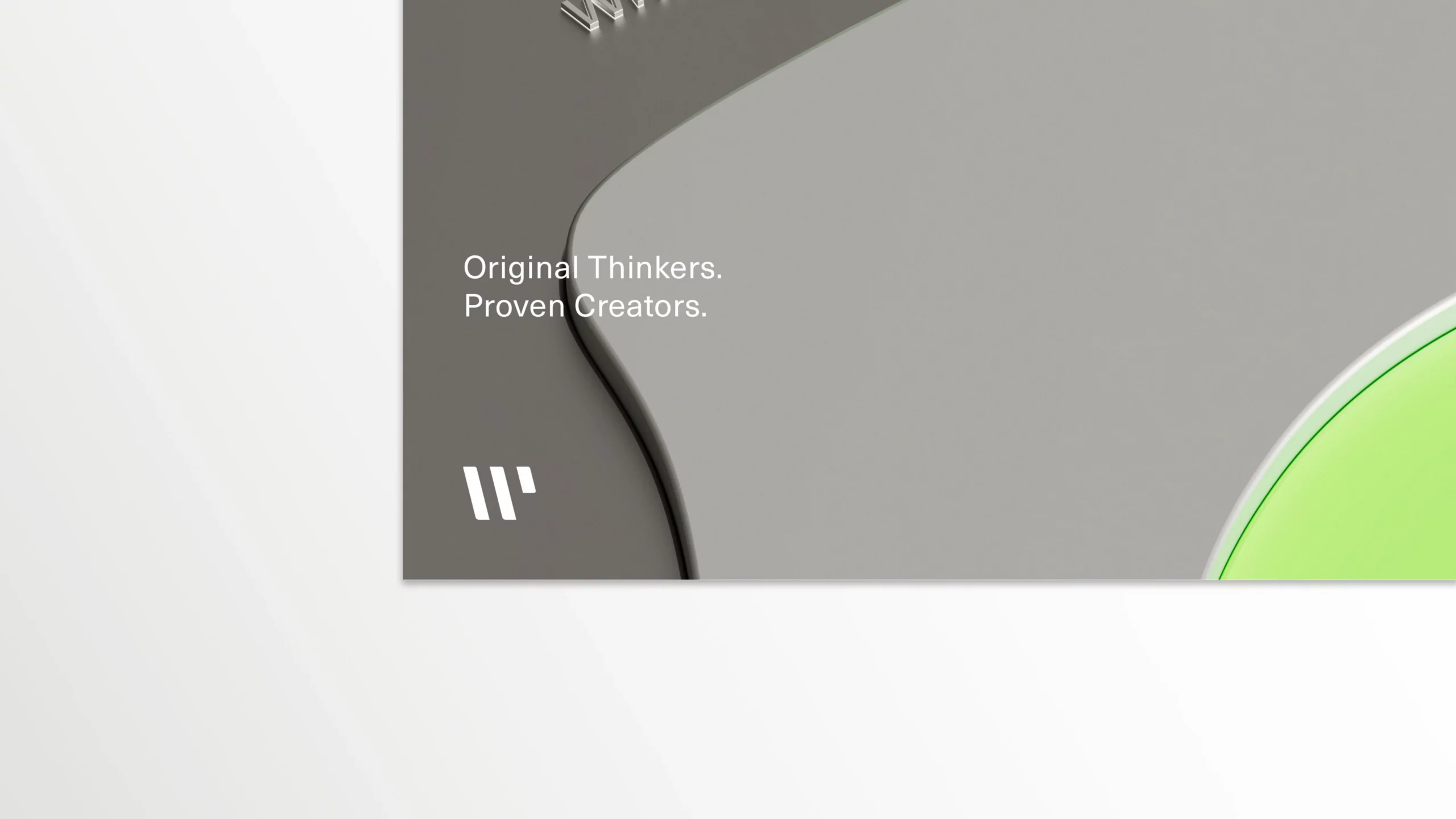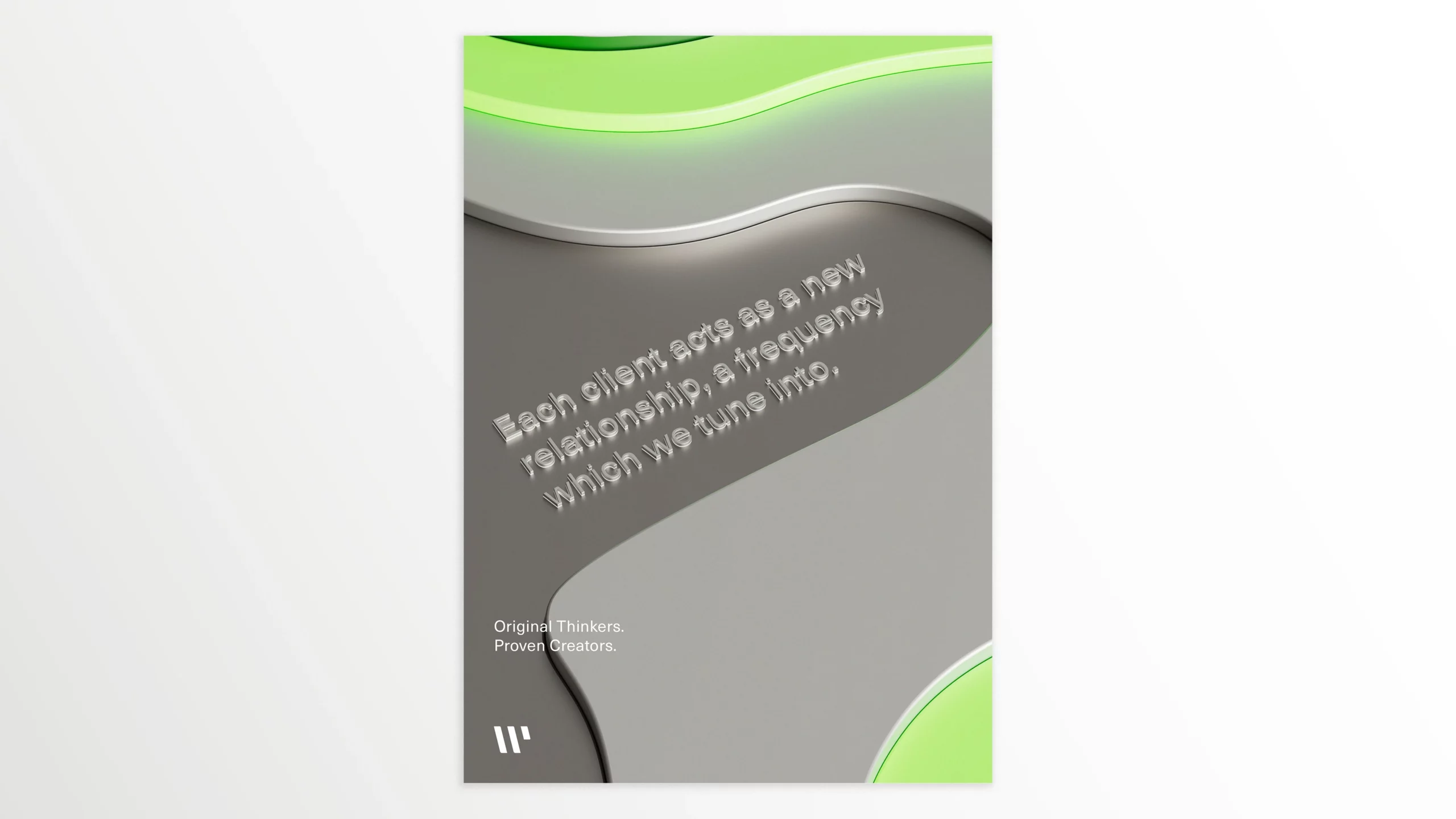 If you would a brand that is strategic, tells the story of your business, you and your people, get in touch with Kornelia Bala, our Associate Client Director and let us create something truly unique with you.