Bold, simple and instantly recognisable, DLA Piper's new visual identity – an abstract play on unique vocal fingerprints – pays respect to their old identity while setting the foundation for a new future.
As a global market leading law firm with locations in more than 40 countries, DLA Piper was looking to elevate their brand to reinforce their current position and engage clients in a new, refreshing way.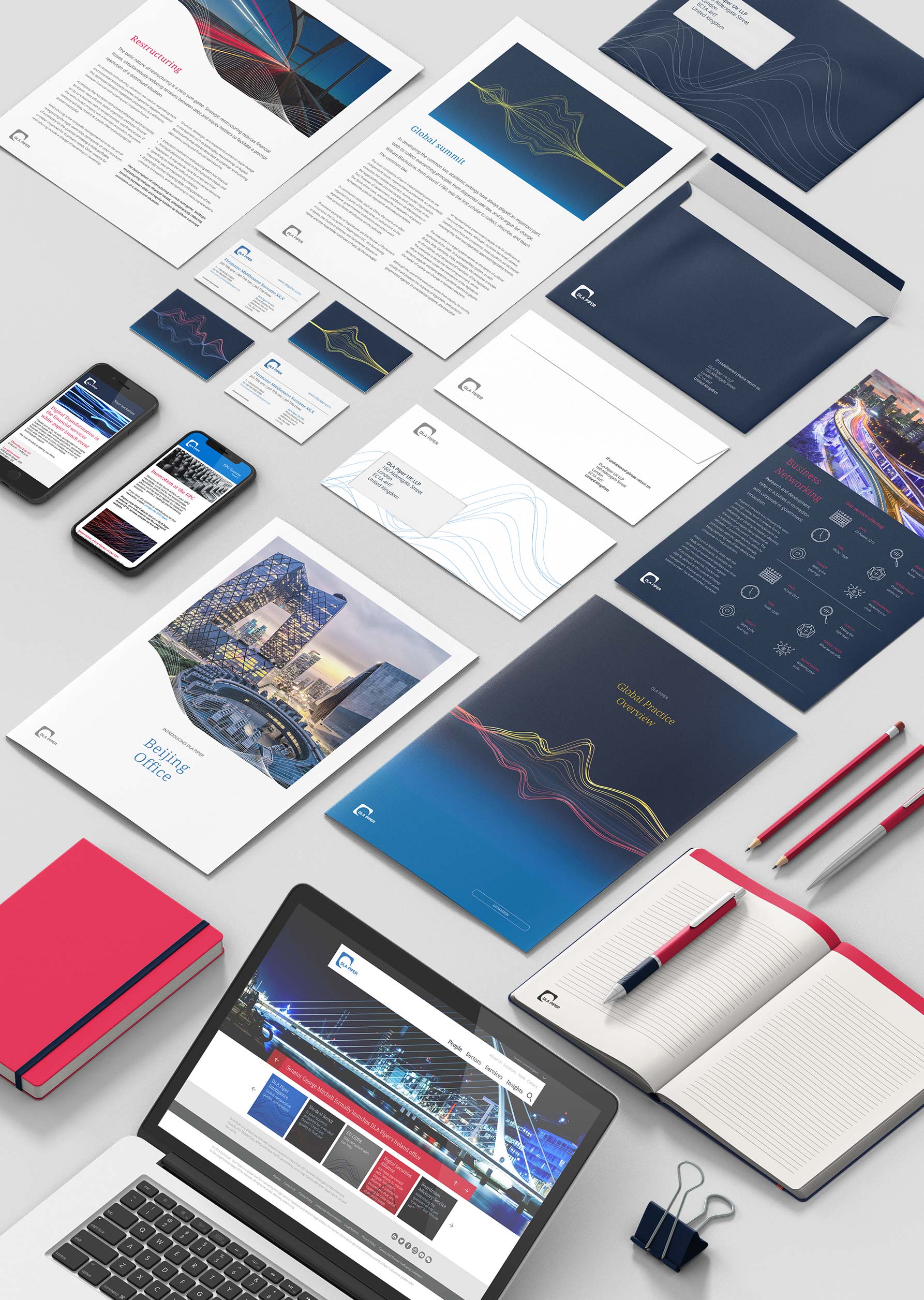 The refreshed visual identity had to cover all brand touchpoints.
Through close collaboration with company leaders and stakeholders across international offices, our extensive research allowed us to uncover strong insights that would later lead our work. It became evident through many internal conversations that certain words were strongly associated with the DLA Piper brand, repeated over and over again by different people, across different offices, in varying positions. Our team strategically extracted 20 of those words to be applied to our concept work. Another element of the research that we uncovered was that clients liked what DLA Piper had to say and the way they said it. Lastly, and most importantly, we came to the unmistakable conclusion that it's the people at DLA Piper that make the company excel and grow beyond borders.
"Without our people, DLA Piper is just a name. Our people are at the heart of everything we do."

Simon Levine
Global Co-CEO
DLA Piper
Recognising that this was unique combination of insights within the legal industry, when it came to their new brand identity, we didn't need to look too far for inspiration.
Through strategic conceptualising and creative experimentation, we recorded people's voices, from most junior to most senior company positions, saying one of the 20 words strategically extracted from our research that accurately represents what DLA Piper stands for into a high-sensitivity microphone. We then imported the unique soundwave each person created into Cinema 4D – the latest animation and rendering software – to turn them into beautiful 3D graphic sculptures we call 'strings'.
Custom 3D sculptures, know as 'strings', created from DLA Piper's core values.
The sculptures, much like DLA Piper's impact across borders, are something that cannot be recreated or reproduced. Each sculpture became a fingerprint, something unique to that person, and therefore, something unique to DLA Piper.
Understanding that a strong visual identity should go beyond being visually powerful, we wanted the graphic sculptures to serve a bigger purpose for DLA Piper's stakeholders, giving them the opportunity to use their new visual identity as a business tool. To this end, we created a bespoke string specifically for DLA Piper's WIN programme (What In-house lawyers Need) by recording the senior marketing manager's voice. This allows the visual identity to go well beyond just design. It adds a purpose that ties the entire visual identity together into the core of their communication.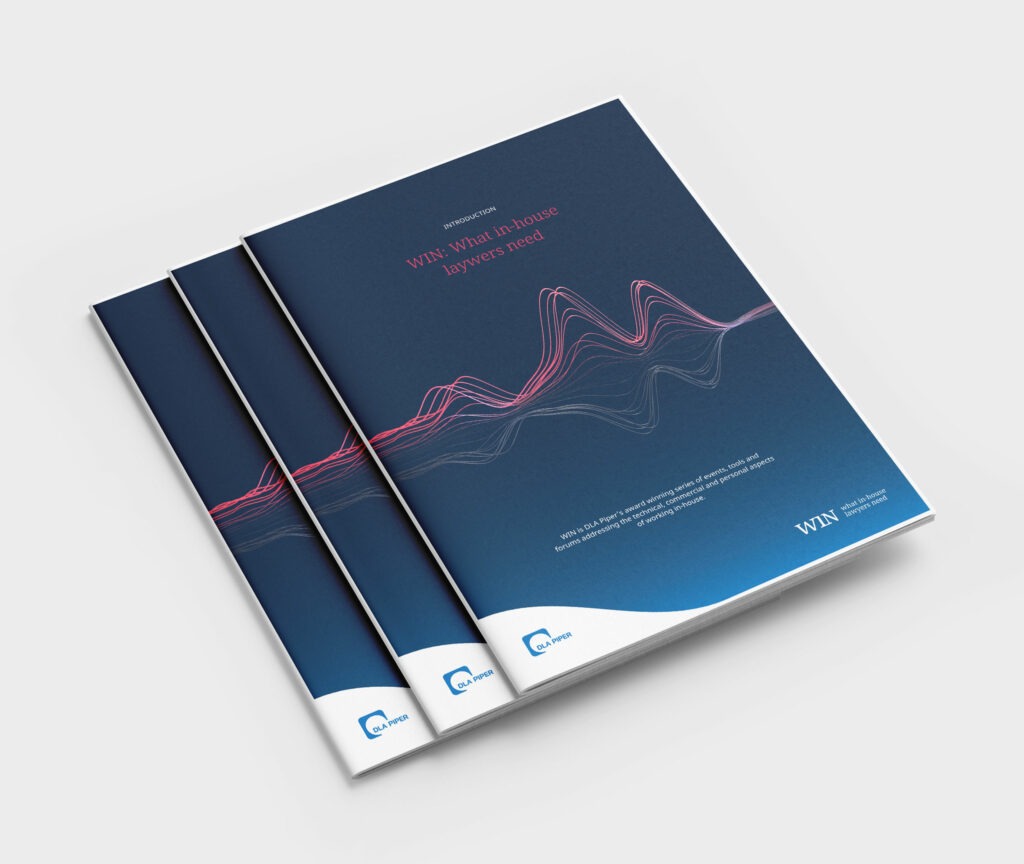 Sample brochures for the WIN programme, featuring the bespoke WIN string on the front cover.
By taking words spoken by those who represent DLA Piper, the new visual identity does what a good visual identity should ultimately do – it connects people all over the world through a single narrative using unique vocal fingerprints.
Don't just create a logo, tell a story that will connect your people, drive your business, and enhance your vision. Let's chat.