You wouldn't think that a single mark comprised of squares and letters would be packed with so much meaning.
For Imtiaz Holding(s), finding a story to tell wasn't hard to do. Headquartered in Istanbul with a strong presence in London and wide interests across Asia, the family-owned conglomerate company is a combination of many things. A combination of sectors – ranging from real estate, tourism, and sports to media, financial services, and education – a combination of ups and downs throughout a 20-year journey and, uniquely, a combination of two continents.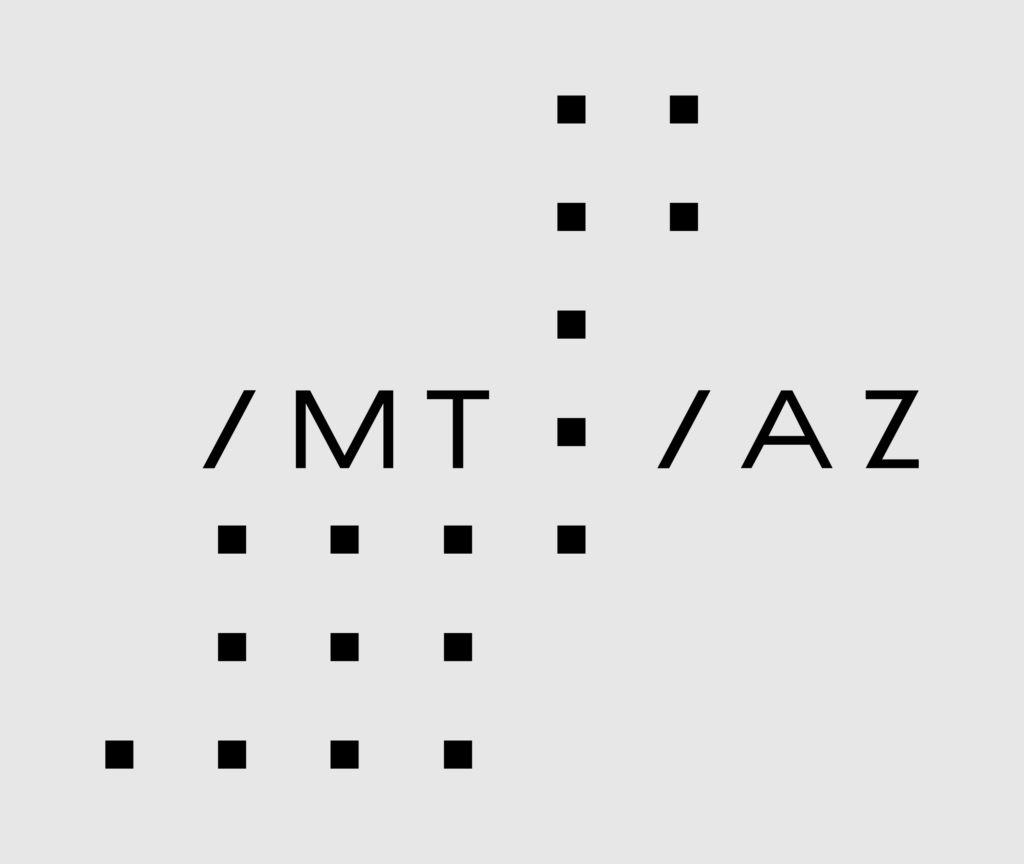 Imtiaz Holding's new mark.
"With so much attention to detail and creative thinking, they took everything the company stands for and produced a fantastic mark with a real narrative."

Omar Imtiaz
Founder & CEO
Imtiaz Holding(s)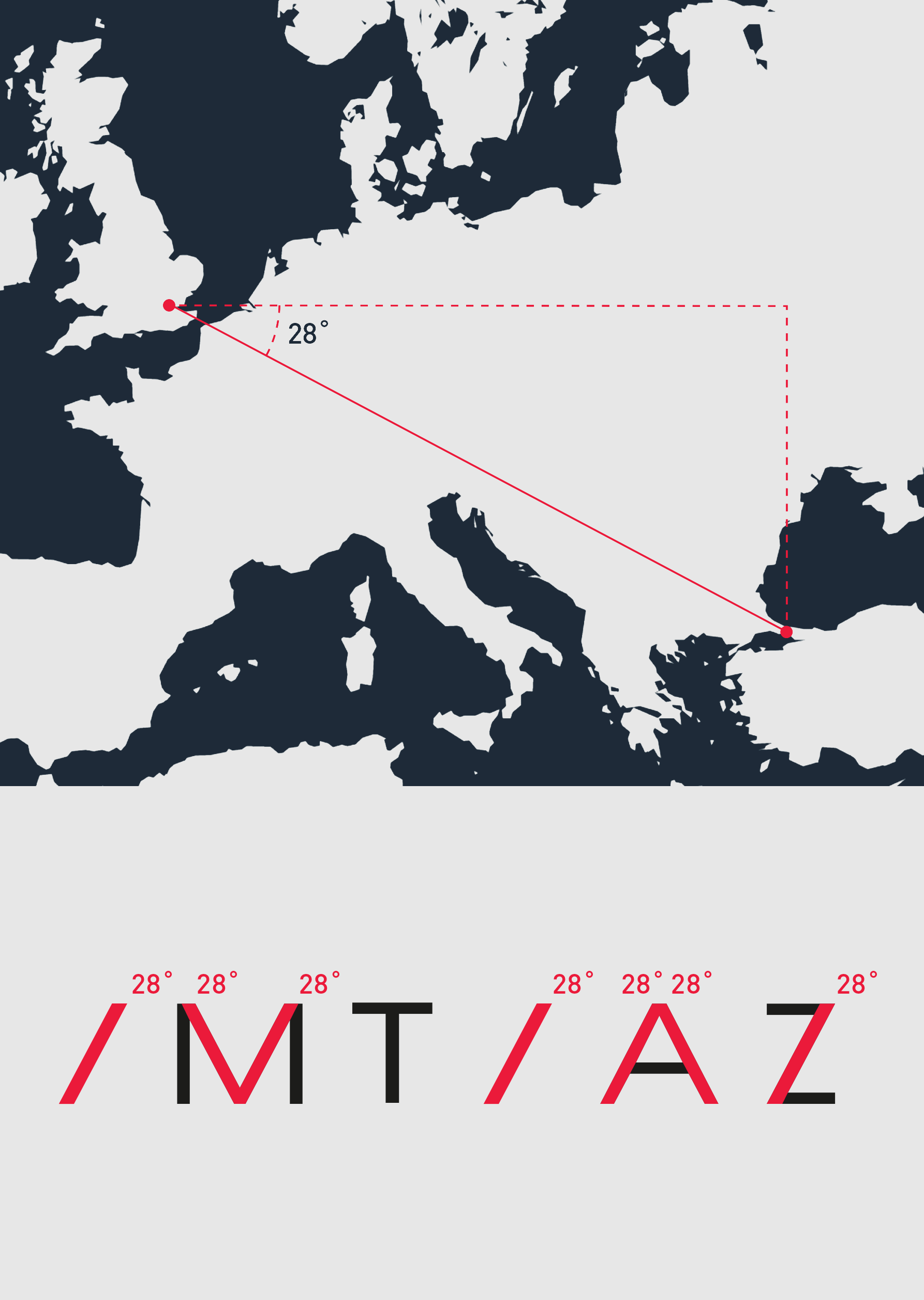 28 degrees – linking London and Istanbul with the bespoke font.
Creating a font is not an uncommon part of designing a new mark. But just by looking at the Imtiaz mark, no one would know that a bespoke font detailed at exactly 28 degrees – the angle created when drawing two intersecting lines between London and Istanbul on a map – was inspired by the story of the brand.
In the same vein, no one would know that the iconic mark that streams down the middle of the name is a stylised recreation of the Bosphorus strait – the continental boundary between Europe and Asia running through Istanbul.
And that's the beauty of it. There's real thinking, real strategy and a bit of inspiration that happens behind every concept. It goes well beyond art – having an aesthetically pleasing mark is just a by-product of logical thinking and asking the right questions.
Additionally, each diagonal line in the Imtiaz name represents one of three milestones – a particular moment in time – that has defined the company. Lastly – and arguably most important to the founder – the graphic device, comprised of squares, plays a mathematical role that speaks to the significance of family. The top right column of squares is comprised of two, reflecting the founder's mother's birthday, while the sum of the first two vertical lines add up to seven, the day of the founder's father's birthday. The totality of squares adds up to seventeen – the number corresponding to the day of the founder's birthday.
"When it comes to a mark, it's about finding something that is unique to the brand – a fingerprint – something that no one else can claim as their own."

Will Hambling
Founder & Creative Director
Within International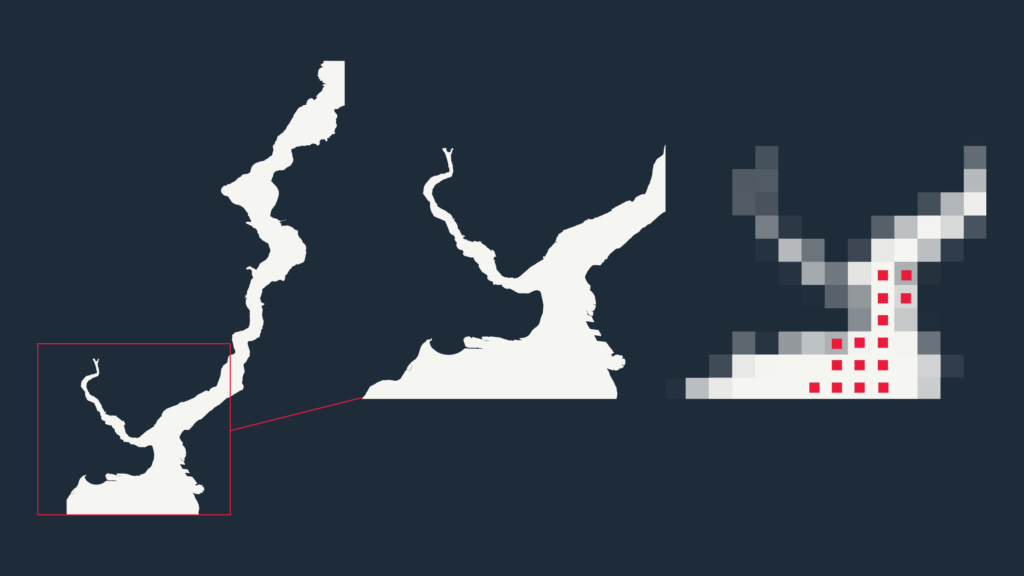 "There's so much that has informed its entire creation – there's a story there," continues Will. Creating a mark boils down to listening to the person and weaving what is important to them and to the company into a crisp and elegant output. When all of these factors meld together, it serves the purpose that a mark should – it represents the company and all it stands for.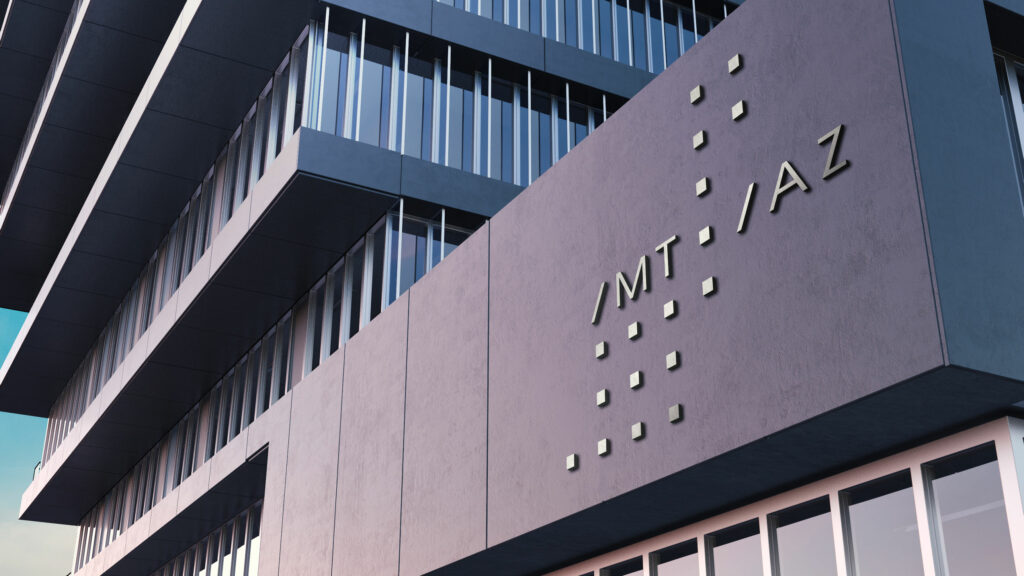 A strong brand mark should tell a great story. What story does yours tell? Write it with us.