The opportunity is there to develop a completely different model for the trade show experience; one that delivers better return on investment for the exhibitor, for the organiser and for the attendee. The question is, will we take it?
An article written and published 21 August 2020 by Su Butcher, Director at Just Practising Limited, featuring Will Hambling, our Founder and Creative Director, discussing the challenges and opportunities for construction events in a post-COVID world.
Many spring construction trade shows have been postponed until the Autumn or are looking to return in the Spring of 2021. My questions are, will you go to a construction trade show in the autumn or the spring, should you go, and what should construction trade shows look like?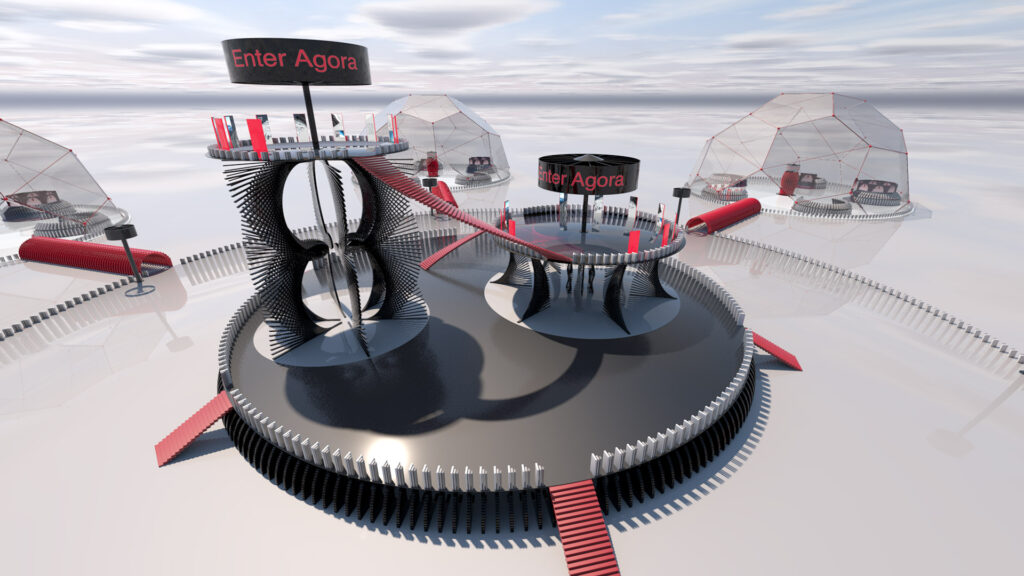 The threat to events this Autumn
The inspiration for this article came from a conversation I had with David Frise, CEO of the Building Engineering Services Association (BESA). David's team has been running a hugely successful series of daily webinars throughout lockdown, including a number on indoor air quality and COVID-19 activities as they relate to building services. You can see all their past event recordings here.
I got in touch to talk about in-person events because one of my clients who had a full programme of seminars arranged for this year told me that their normal venue (a well-known basement conference centre in London) was planning to re-open host events from September (since revised to October as government rules adjust). This concerned me greatly. Would it be safe to attend events in London in the autumn?
David pointed out that whilst there is a threat to events this Autumn from COVID-19 safety, and arguably a greater threat from indoor air quality that has been with us for years, ultimately the greatest threat is the perceived sense of safety that potential visitors possess.
Yes, you can use BESA's SFG20 to follow best practice to you open up your venue safely, you can display evidence in your buildings, on your website and elsewhere to demonstrate that you have addressed air quality issues, but ultimately people won't want to spend several hours in an air conditioned conference centre.
This discussion led me to think specifically about construction trade shows; a type of event hugely important to the construction industry, to manufacturers and to consultants, and also to the supporting services which are the trade show ecosystem. Trade shows are conventionally held in more open and spacious venues than many conference venues, but they are still very crowded. Would the same challenge apply to trade shows, and what could be done about it?
I spoke to Will Hambling, Founder & Creative Director at Within International, to help me think about what a trade show is really for, and how our move to online meetings and the psychological and physical threats of meeting in person is changing how other sectors are looking at the Trade Show as a model. Can we learn from these changes in Construction? Can we think beyond the basic online seminar format to make something genuinely valuable?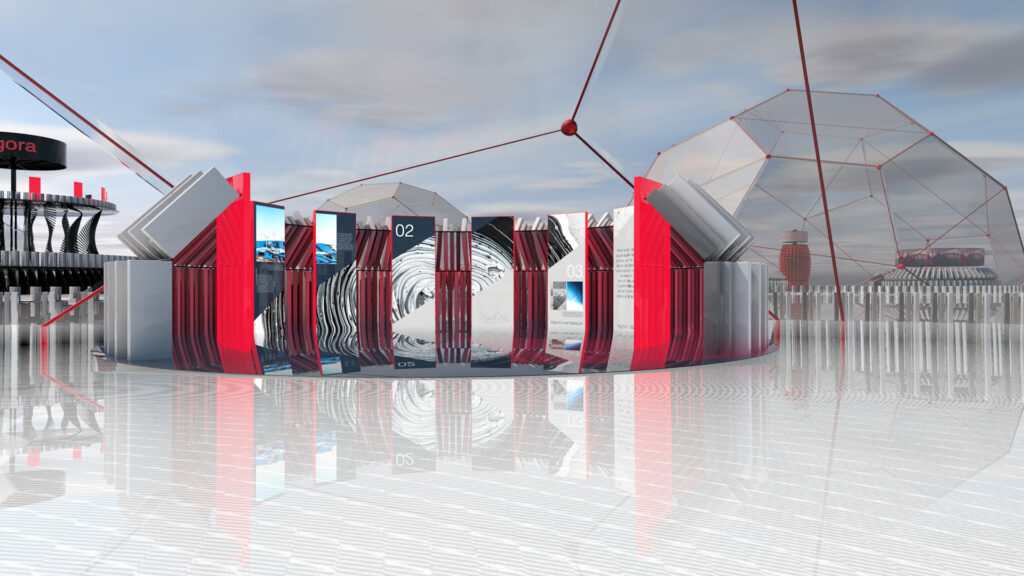 What is a trade show really about?
A trade show is essentially a meeting place for suppliers, purchasers and specifiers, supported by a content delivery strategy – a conference format.
The two noticeable physical elements are:
The stands where organisations display their wares; and
The presentation venues where emerging topics are discussed and debated.
However, if we really want to understand trade shows we have to think about the relationships, rather than the format. When people attend a trade show, they are essentially building relationships:
Browsing and interacting with stands and presentations;
Meeting and greeting people we know and don't know;
Holding private chats with trusted contacts at the bar or in the VIP areas;
Catching up with colleagues and associates who congregate in one place for a while, thereby saving time in our busy schedule;
Participating in presentations and Q&A sessions where we can demonstrate our expertise;
Taking part in social events where we consume drinks and nibbles whilst catching up on the latest gossip.
The key to the trade show then, is the relationships they initiate and maintain, sometimes planned, often spontaneous. The physical elements are simply a vehicle to make this happen.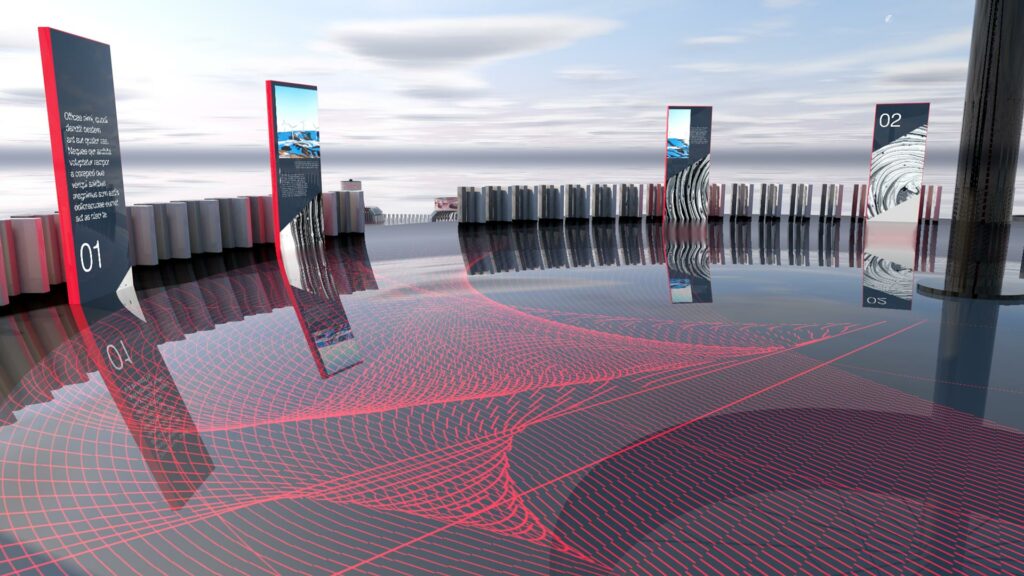 Virtual trade shows
I remember virtual trade shows back in the recession of 2009-11. They consisted largely of virtual replicas of physical trade shows where companies purchased virtual stands and attendees created avatars and moved around the show in a similar way to one would in person. However, they weren't focused on the relationships and could not include the serendipity one gets at the real event. Ultimately, virtual trade shows failed to take off in the noughties. Will argues this was largely due to the limited bandwidth available at the time.
Internet bandwidth and computing power have grown exponentially since then and many more people have access to much more powerful internet connections and computers. Today we are at the point where it is possible to get more than 100 people in a 'virtual environment', and the virtual trade show is therefore a technological possibility.
However, is a virtual trade show possible from a cultural point of view? How can we design virtual trade shows which incorporate the 'passing trade' and serendipitous encounters of the real thing? Will has some ideas.
Thinking about the business model
Traditional trade shows are expensive. Companies have to invest a huge amount in designing and building stands, paying for the physical space and staffing the stands for several days with capable professionals, all of whom have to be transported to and from the event and accommodated in (often highly priced) hotels for the duration. It is about cost, but their success has always also been about the footfall, about willingness to attend, trust and credibility.
The traditional trade show business model relies on confidence of visitor numbers, and this is why Will believes that in-person trade shows won't be viable until at least 2022.
"You're not going to get the visitor numbers and your show won't go ahead unless you have already tied in your sponsors and exhibitors – and they won't be happy. Buyers will be thinking, 'how can I send my team there without them questioning me? Who is going to attend – will I get the footfall? How can I get out of attending?' If trade shows become belligerent, they will lose their custom for 2021."
With this in mind, Will thinks that trade shows should give their customers assurances and plan out a strategy to retain trust and build credibility. You could cancel your 2020 trade show, hold a virtual one in 2021, and when people loved the benefits of the virtual event, hold a hybrid event in 2022, when live numbers may still be restricted but you can have the best of both worlds.
What does an innovative virtual trade show look like?
Will founded Within International, (a corporate communications agency), in 2006, and has been working in the live events space for decades. The firm has developed a 21st Century virtual environment and events platform called Enter Agora.
With the power of today's digital networks and design tools, the team can create any form of virtual event space you want. The question is, what do people want, and what should they be looking to create?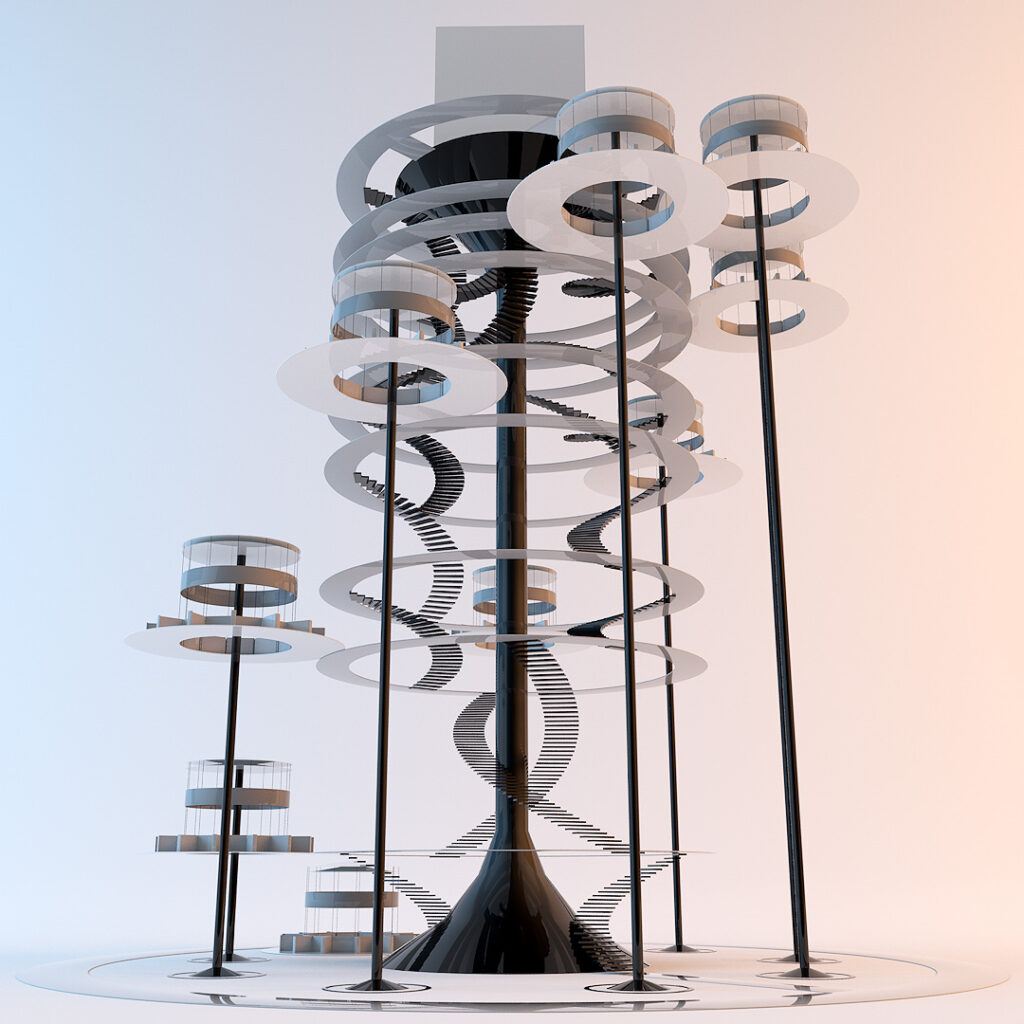 "We have some clients whose event organisers want to replicate the trade show experience to the Nth degree, even replicating the exhibition carpets because this is what people are used to. What they are doing is thinking about what we can't have, rather than what is possible. It is easy to replicate the trade show space; what is difficult is getting people to network."
Rather than recreate the convention centre, attempting to make people 'feel like they are really there', Will encourages his clients to think more openly about how a virtual environment can add value to the attendee and the exhibitor.
For example:
Employ people in the space to be networking assistants, helping people find what is of interest to them.
Encourage attendees to share their interests and automatically flag up or introduce them to other people at the event with whom they have things in common.
Enable product purchase, download or specification at the click of a button – people don't buy things at trade shows because they have to carry them, but at a virtual event this isn't an issue.
Enable cross selling and impulse buying – instead of buying tealights at Ikea whilst looking for the exit, think about being able to find exactly what you are looking for instantly, or browse similar offerings and leave whenever you want.
A really effective map you can use to click – and go (wherever you want)
The business model for virtual trade shows can also be entirely different. In a virtual world, there is no limitation on space for an exhibitor. In a virtual event you can be charged not by m2 but by Megabyte. And in a virtual world, products can be cheaper by up to 75% simply by removing the real estate. As the cost of space diminishes, exhibitors could be charged a micropayment per transaction, or an introduction fee for new audiences. In a virtual world, exhibitors can make more sales for less cost.
Trade shows still need to make money, but the business model can be completely re-envisioned. This means that the timeframe can also be flexible. Your trade show could be 24/7, and international. It could run for a week, or from June to October. There will be a hosting fee, but it won't be huge. Instead you can have your stand up for months rather than hours, or several times a year at no additional cost. You can update the graphics really easily, and even develop a feedback loop so that analytics can help you tune and nuance your offering.
"For £25k you could have 100m2, any stand you want, and live film all over the event on multiple screens. We can tell you who is on your stand and how long they spent looking at each element."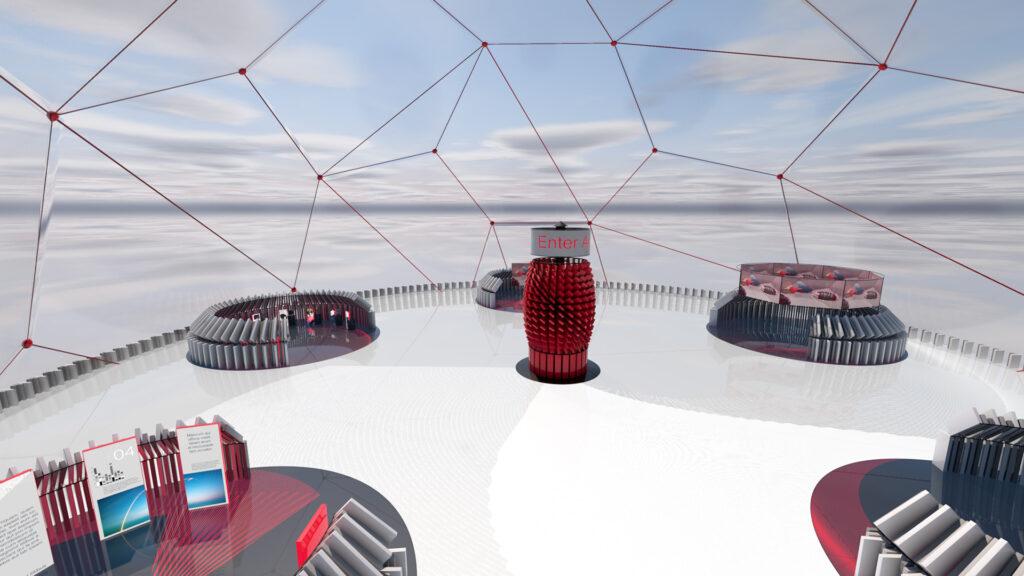 What are construction trade shows doing?
I thought I'd take a look at what the key construction trade shows were planning for the autumn and beyond. Here's what I found:
Looking for an innovative solution to virtualise your event? Visit the Enter Agora website, or contact will@withininternational.com to learn more.