As a company, we at Within International always strive to provide our clients with the very best service, one as close to luxury as is possible in the creative industries. So, when given the opportunity to speak to someone like Jaime Jaramillo, General Director at NIZUC Resort & Spa in Cancun, Mexico, we were delighted to do so. With over 30 years delivering excellence in the industry, working behind brands like Four Seasons, Jaime knows how to deliver luxury experiences inside and out.
We met Jaime at Bar A-Kan, one of the many high-end but brilliantly understated places to indulge yourself at NIZUC. Behind us, the view across the Caribbean Sea toward Cozumel seems to stretch out forever, punctuated only by pelicans and sailboats. The immaculately drilled staff pour sparkling water with lime and orange slices as Jaime explains the origins of the name 'NIZUC'. Like everything else here, the name itself is carefully considered. The word nizuc (nih-zook) means 'nose of the dog' and describes the shape of the peninsula between the Laguna Nichupté and the Caribbean Sea at the gateway of the Riviera Maya.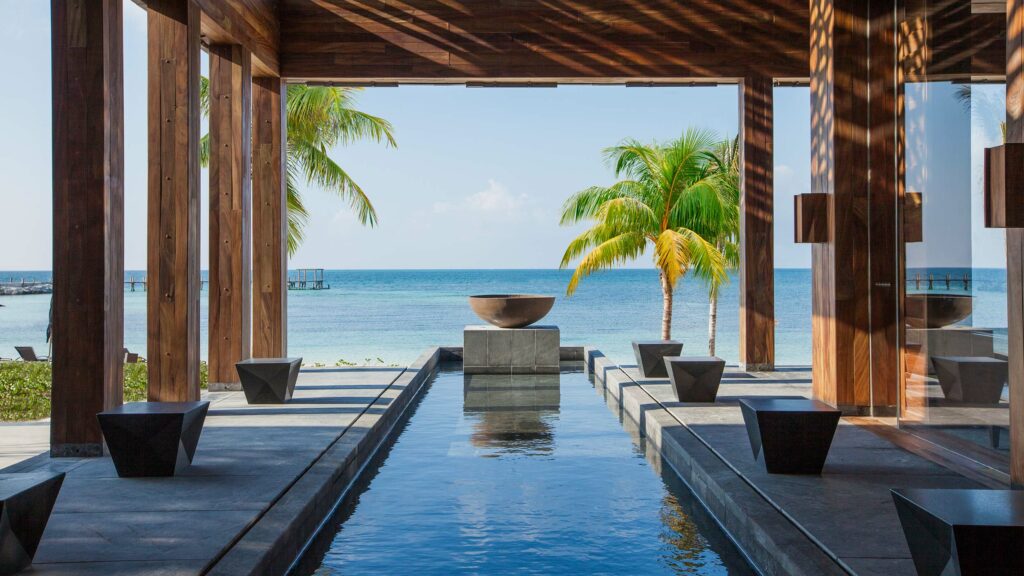 NIZUC is a sprawling but intensely private resort, continuously manicured by a band of seemingly omni-cheerful landscapers. Every interaction with the staff here starts with a respectful Mayan gesture of placing your right hand on your heart, a point of difference that permeates the service culture and sets guests at ease. Nothing is too much trouble, and this unique customer centricity is consistently delivered, nowhere more so than the resort's six restaurants, each led by an international team of master chefs. And yes, we did try them all in the name of research.
We travel a lot as a business, admittedly not always in such luxurious surroundings, and the suites here are perfection. As Jaime explains, everything is bespoke, and it shows. The architect who created this space, and with whom we hope to do a follow up interview, is clearly emotionally attached to the place. Each room has a personality of its own. If you needed an excuse to come back, it would be that each of the 274 rooms are unique – you couldn't experience them all in a lifetime of vacationing.
So, to get some advice on sharpening our own luxury service (albeit in a very different world), our CEO, Ruxandra Radulescu, spoke with Jaime at length.
Tell us, Jaime. How long have you been in the luxury hospitality industry?
"I have been part of the hospitality industry for over 30 years, and 18 of those years I have been here in Mexico. I have worked with companies that have given me invaluable exposure and experience in the world of luxury hospitality, such as Four Seasons for 13 years. I have been here at Grupo Brisas for almost 10 years, a group of eight properties and three brands across Mexico.
"The lead brand is Brisas, a very well-known resort in Acapulco; then Galeria Plaza, which is a hotel in Mexico City, and finally our luxury brand, here at NIZUC, which has been operative for seven years and has proven to be incredibly successful. Our sole focus is to deliver the optimal luxury experience, and I think we've done a fantastic job at carrying that forward."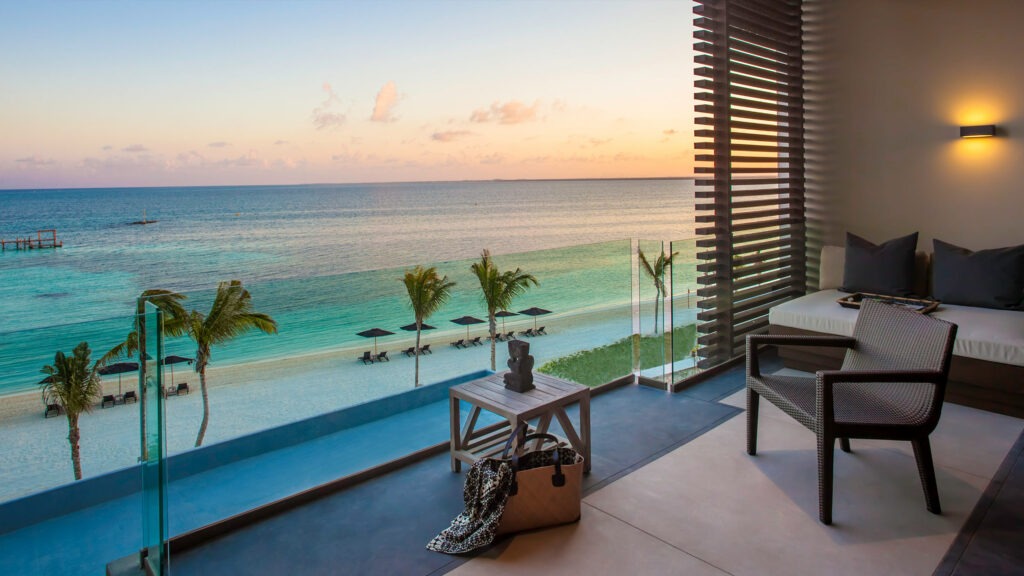 How do you make sure every person here at NIZUC is aligned to your vision of luxury?
"I believe that you have to be passionate about what you do – especially passionate about service and paying close attention to the details. To me, it's all in the details. They are what truly make a difference.
"Ultimately, this is cultivated in our staff through a lot of training. We have a service led culture – our employees attend weekly seminars where they are constantly equipped with the tools they need to bring the philosophy of our owners forward and to maintain the standards we have set for ourselves.
"Our interview process is also very thorough – and actually very difficult. Prospects go through a total of five interviews which ensures that the people that join are thoughtfully handpicked. We are as meticulous in our internal processes as we are about our external processes – this is what ultimately ensures success."
So, you personally interview every person?
"Every single one. I know – it's hard to believe. I'm a firm believer that it is the people that make a luxury experience possible, and as a leader, I make sure that our people have everything they need to succeed. We have instated a team briefing every morning where we go through everything that is going on that day – we discuss any issues, feedback, or comments anyone has. We also like to meet with our employees after they have been here for two or three months – what we call a follow-up meeting to find out if we have delivered on everything they need to carry out our objectives. I like to hear feedback from them, because it is important to listen to your staff. This is one of the key things we do that I think makes us as successful as we are."
You've talked about the brand philosophy of the owners. What is that philosophy?
"Simple. Treat people like you want to be treated."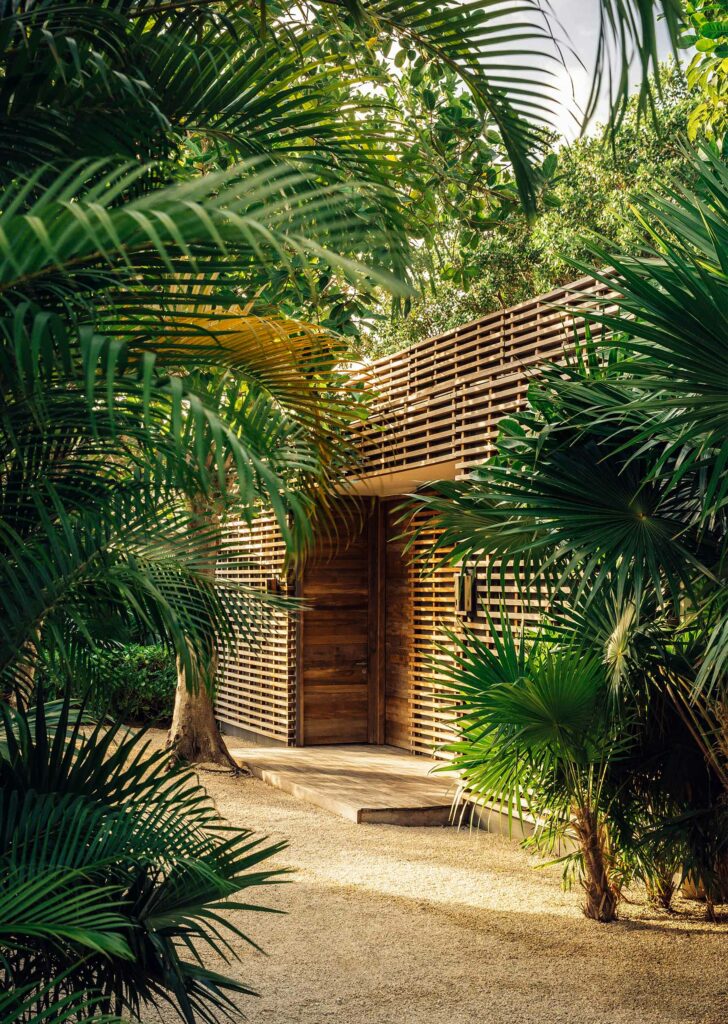 What does the NIZUC brand stand for and how do you differentiate from your competitors?
"NIZUC stands for luxury. We don't just view it as a hotel, we believe that we are creating a type of secluded paradise for our guests. We value being able to provide them with privacy and convenience, so if you were to drive past NIZUC, you would not even know it was a hotel. We do not believe in having a huge lobby, or a big entrance – we believe luxury is understated. We also have a lot of celebrities that stay here with us, so privacy is important. We want people to feel safe here, so they can relax and not worry about anything, assuring them that we have everything taken care of.
"Another one of our main differentiators is the people we hire and the process they go through before being chosen. We offer an experience like none other because our people are like none other – there's no way a competitor can replicate the team we have built here. Each person is different, and each person brings something unique. Through training, we harness their efforts into creating the perfect luxury experience."
What would you say is your biggest challenge when trying to deliver a luxury service?
"Internal team retention is definitely something I find challenging. As an industry, there is a very rapid turnover in staff, and it is not an easy job. In Cancun, the industry is still growing, and new hotels open every month. So, people tend to move on to other places. I would say 80% who leave NIZUC try to come back. But, aside from an exceptional few, I always say thank you, but no thank you.
"It is great to see growth in those that commit to staying here with us – I have seen people who started as dishwashers now become our chefs. It is great to see that happen, because it motivates people to do better."
You mentioned attention to the little details. How do you instil that in people?
"It really makes a difference – to make our guests feel like they are being provided a tailored experience – that we listen to them, that we pay attention and go the extra mile to deliver. We have close to 800 people who work here – from hotel specialists to our maintenance staff. And the key ingredient here is passion. We can provide all the tools and training, but if people are not passionate then I tell them they are in the wrong industry. Of course, we all have good and bad days at work, but we encourage a culture of continuous learning from mistakes to improve."
You mentioned design before. How do you make sure everything is aligned to your brand?
"Good question. We hired an architect who did the entire design of the hotel and travelled all around the world looking for unique pieces that could be incorporated into the design. Like the people we hire, everything was carefully handpicked, making sure it is cohesive with the overall design. And like our guests, everything he found and brought back is completely unique. So, if you look at the lamp in your room, there's no other like it. Only one was made. The architect, much like a creative director I imagine, is very strict. He makes sure everything that goes into our design is consistent. If I ever wanted to do something, I would have to call him first, and, even if he has to come from Mexico City, he needs to give his approval.
"In terms of the guest experience, I am the Creative Director. I make sure that I carry out a smooth and consistent experience for all of our guests, at the same level, every day. Consistency is key."
How do you market yourselves? Is it aligned with the vision that the architect established?
"Correct. We market NIZUC as the ultimate luxury brand – unique in its space. We make sure we communicate this consistently and highlight the many things that work together to bring the ultimate experience to life – from impeccable service, to privacy and seclusion, to being conveniently close to airport transportation, and having a great gastronomic experience."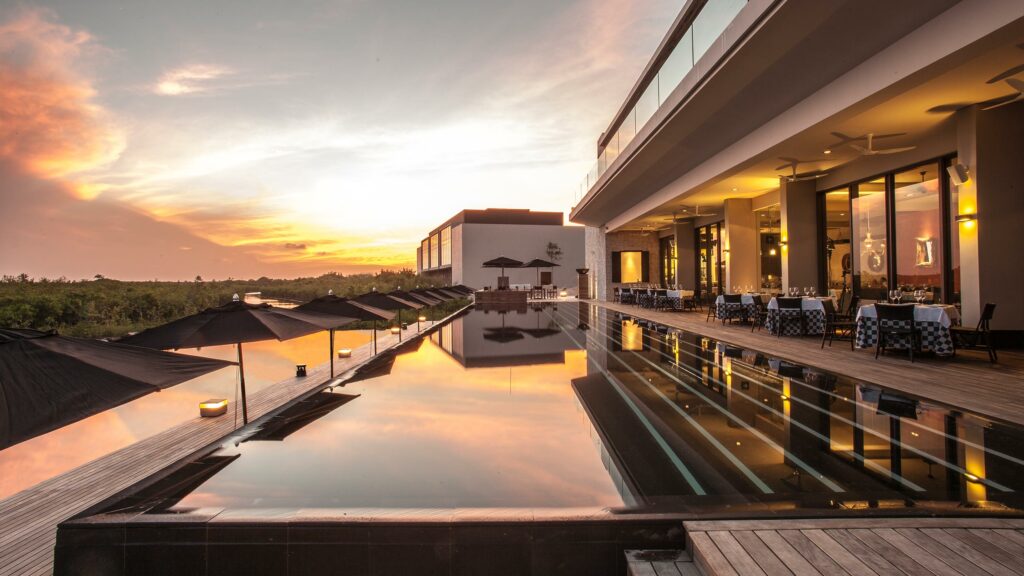 If you were to give us some advice with regards to designing a perfect client experience, what would that be?
"What I try to do is to tailor something specific – something special – for each guest. Everybody is different, and everybody has high expectations when it comes to a luxury experience. So, when we know of a person or a group of people that will be staying with us, we make it our mission to find out what they're looking for and we find a way to deliver it. We deliver details that make the difference, and that is ultimately what sets us apart as a business."
What would you say is the future for hospitality?
"I think with technology, you have to always be one step ahead. People are traveling more, it is easier than ever, and their expectations are higher. Younger generations now statistically have more money to spend, and luxury is high on their list of priorities. So, to us, it is important to always be one step ahead of them and anticipate what they need, what they look for and what they like. Technology will help deliver more and deliver it faster."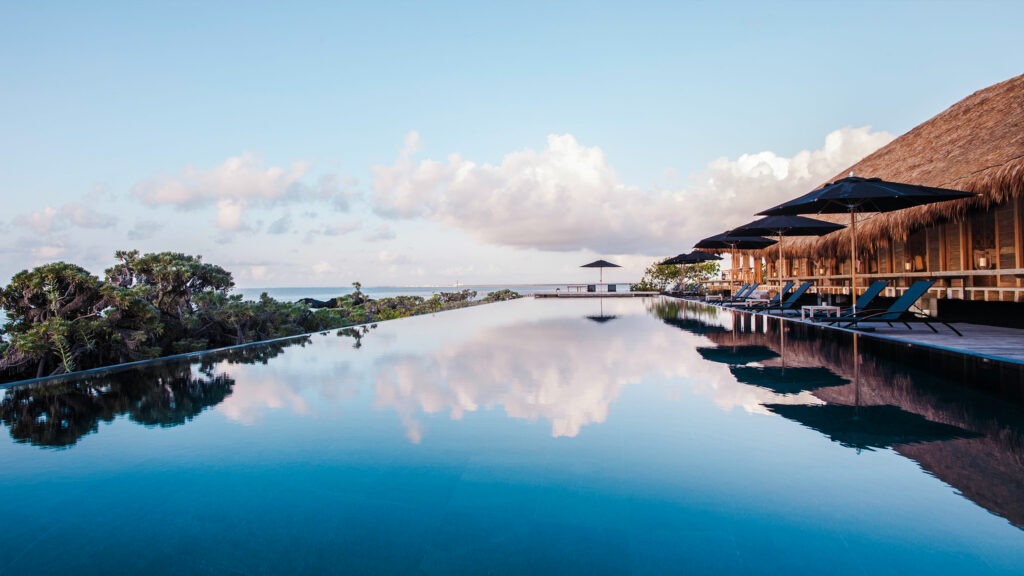 Although differing industries in many ways, there is much we can learn about what makes a luxury hospitality experience that can be applied to the creative industries. Each customer, guest, or client is unique – with specific needs – and showing them the care and attention they deserve is the key to delivering a luxury experience, no matter the industry.
As we suspected, creating a luxury experience is very much about the people delivering it. Much like Jaime's process, we handpick our team and equip them with the tools and training they need to succeed and, in turn, to help our clients succeed. Providing daily support and training is also vital, as well as ensuring that big ideas have room to flourish.
From being meticulously detail-oriented, consistent, attentive, focused on building a solid team and going the extra mile to deliver, there is so much we continue to learn and draw inspiration from in the hospitality sector – all to create the ultimate luxury agency experience for our clients, as Jaime has for his.