Tackling first the pressing need for industries and businesses heavily hit by the COVID-19 pandemic to progress business, Enter Agora has now evolved into the future of how we experience the world – online and offline.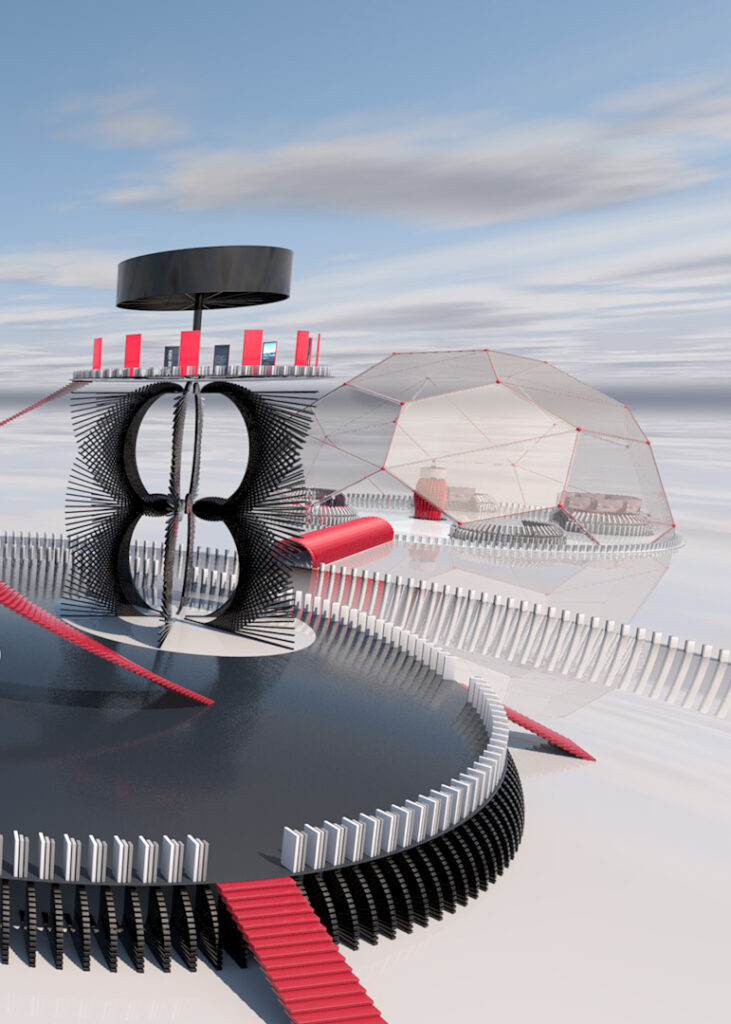 For the better part of this year, we have focused our creative energy and innovative drive on bringing Enter Agora to life – a first-of-its-kind, customisable 3D environment designed to host branded content of all kinds, replicating as closely as possible the real experience of human interaction.
However, there is a common question that keeps arising in our many conversations with leading global brands about how Enter Agora can best support their business objectives – "What happens when we can all travel again and when large crowds are no longer restricted? Will there still be a need for a such a platform?"
Our answer? There will arguably be an even bigger need for Enter Agora when the pandemic dissipates.
Enter Agora has opened the door for businesses to innovate and remain centre stage during a time of restricted social interactions and travel. Moreover, it grants a completely sustainable and cost-effective alternative to enhance corporate experiences in the future.
"The result is strengthening the business we have today to be ready for what might be happening tomorrow. It is building brands as a business asset while reducing the functional constraints and recurring traditional costs. More importantly, Enter Agora enables us to provide our clients with a solution to their environmental and sustainability objectives. Business can thrive because their people are more engaged, their clients can connect easier to them and to each other and decision-makers can come to the global table and set the grounds for a new way ahead," says Ruxandra Radulescu, CEO at Within International and Board Director at Enter Agora.
Enter Agora can be described in three words: Experience. Access. Intelligence.
"We now have a platform that allows companies all over the world to create great brand experiences through content. In our most recent one, a bespoke 3D environment built for the World Economic Forum's 2020 Sustainable Development Impact Summit, we designed and built a world canvased with film and animation from WEF's champions all over the world. We created content that had pace, emotion and was informative. People could enjoy it in their own comfort and be immersed in it. Pandemic or not, this is impactful, innovative and sustainable," adds Mitul Rajani, Head of Animation at Within International and Board Director at Enter Agora.
The lines of online and offline are now blurred. Enter Agora gives people choice, allowing guests to control their experience and decide when and how to live it.
The possibilities are endless. And there is no expiration date to that. For more information, contact will@withininternational.com or sarah@withininternational.com.