Prudential is a multinational life assurance and financial services company headquartered in London, United Kingdom. Having worked with Prudential for nine years across their global business units, we were a good fit for conceptualising and delivering their latest global talent acquisition campaign.
But – as expected from a forward-thinking business like Prudential – the brief came with a twist: 'attract applicants for jobs that presently do not exist'.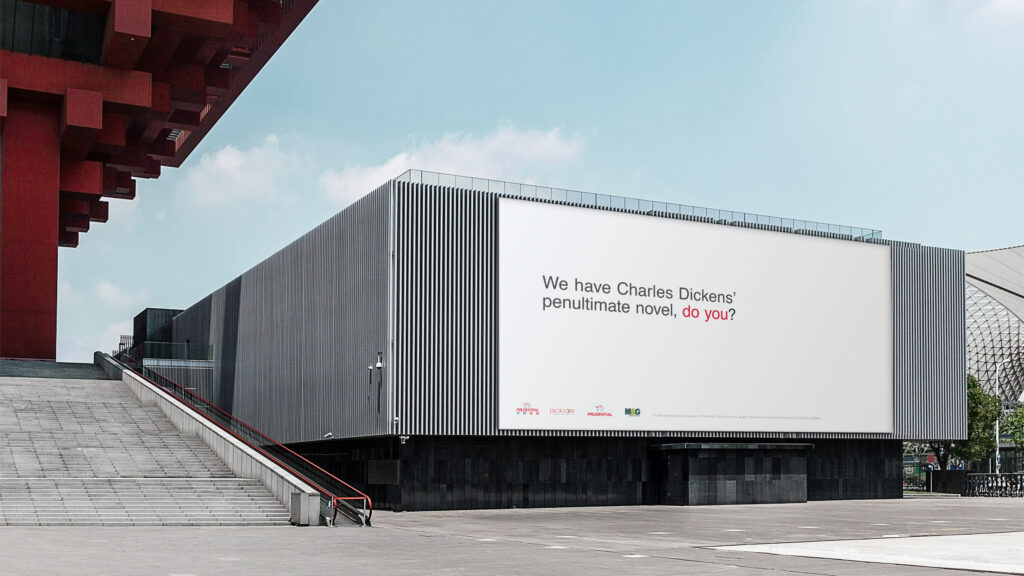 The intent of the project was to engage curious minds for Prudential's high-level career acceleration programme, Next Generation. As a consequence, our target audience was people who like to solve problems and pay extra attention to detail.
As part of the project scope, our team created messaging around the very curiousness Prudential was trying to attract while communicating Prudential's need to fill complex positions now and in the future.
"Cutting edge creativity, applied in a holistic approach to our work and challenges. Within International are keen, friendly and flexible – making for great energy in creating new things, but also applying them within our complex organisation, and getting things done, in partnership together. Great design, high quality, a real pleasure to work with."

Faye Jones
Group Talent Management
Prudential
The project was a huge success with far more applicants than previous years. We supported Prudential for three consecutive years on this initiative, delivering brand, advertising, film, animation and consultancy throughout.
We're always up for a challenge. Let's work togetherto crack your next creative hurdle.